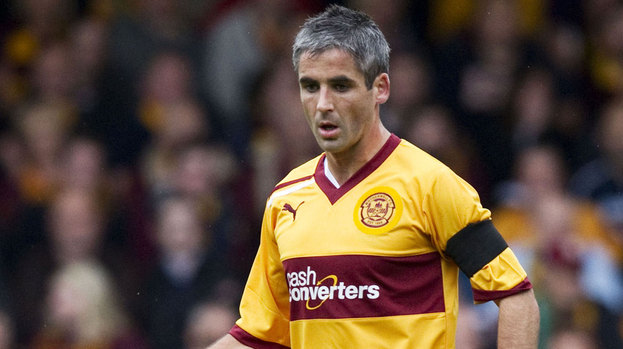 Keith Lasley is eager for Motherwell to get back on track and prove wrong doubters who have been waiting for them to slip up.
The Steelmen have lost their last three matches, including a cup defeat at Rangers, and haven't won in the league since a victory at Dundee on September 15.
"I think people have been waiting for our bubble to burst for a wee while now," said Lasley.
"The last few years we have probably managed to get a level of consistency that has surprised a lot of people.
"We just keep working hard. We had a couple of blips last season where it seemed to be a concentrated period of two or three poor results but we managed to bounce back and that's what we are looking to do again.
"It's not as if we have been playing that badly, it's just a case of trying to get that win and it's amazing, if you get a win it can put you right back on track and all of a sudden you are looking to the next game with real confidence.
"So Friday is a chance to get back in front of our home fans and hopefully get a win that can get us going again and hopefully start off a run of results."
Motherwell's poor run started by blowing a two-goal lead away to Aberdeen in a 3-3 draw, followed by defeats to Rangers, Celtic and Hearts.
"It's been a disappointing month if you look right back to the Aberdeen game which we should have closed out," Lasley added.
"The two games against the Old Firm we never really performed to the standards we expect.
"At Hearts last week I thought we were a little unfortunate not to take a point.
"The Rangers game was the most disappointing one. But I don't think it's a case of being very poor every game.
"We played well most of the game against Aberdeen and unfortunately never held on.
"It's not as if we have been really struggling and getting thumped every week.
"There is no talk in the dressing room of being miles away from where we want to be.
"It's been shown this is a dog-eat-dog league and it's who is at it on the day that usually wins."
Related articles