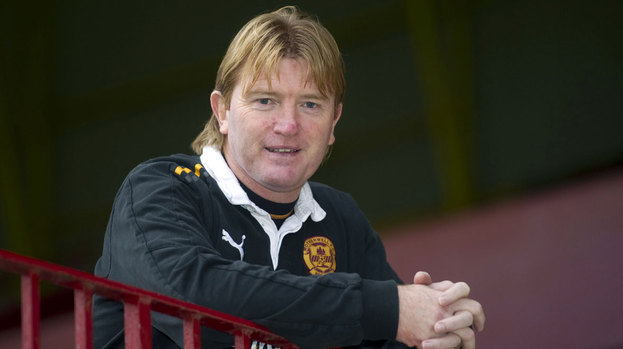 Motherwell boss Stuart McCall has called on his players to stop the rot and halt a run of three consecutive defeats.
The Fir Park side have dropped out of the top three positions for the first time this season after falling to a 1-0 home defeat to Inverness, and McCall is keen for his team to get back on track.
He said: "When we have runs like this it is our responsibility to get out of it.
I think quite a few of the lads in the dressing would admit to their form dipping a little in recent weeks and it's now time to go out there, get a result and play like we know we can.
"I said in the dressing room after the Inverness game, you don't get anything from moping about, when you're on a downward spiral it's all about picking yourself back up and getting back on track.
"It's about how you react though, you have to stand up and be strong. We have lads in the dressing room, young and old, who can do that."
Motherwell started the season impressively and maintained touch with Rangers and Celtic in the early months of the term. However, Stuart McCall insists that the club must now forget about their earlier successes if they are to focus on the months ahead.
He continued: "We got the plaudits for our good start but that's gone and now the hard work starts. It's now time to try and stop the rot, starting at Tannadice tomorrow.
"We are working hard on getting back to our best form, we have had our little dip and there's no point in talking about where we have been, it's what we do in the future that counts.
"Dundee United are a good side, with a lot of good young players - very similar to us in some ways. Both teams are in need of a victory and it will be a close-fought game."
McCall also stated his desire to retain captain Stephen Craigan, who is out of contract at the end of the season. The defender signed a 12-month extension at the end of last term and the Motherwell boss would like to extend that deal.
He concluded: "Stephen has done well this season and perhaps surprised a lot of people who didn't think he would get a new deal by having a number of good games.
"I would love to be having a conversation with him after the cup final this year too. I've not really spoken to any of the lads that are out of contract yet - there's plenty of time to sort that."