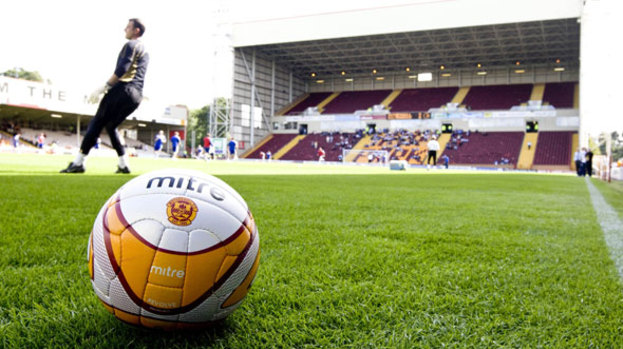 Motherwell FC will officially move to become owned by its fans, after it smashed a fundraising target.
The club set itself the goal of collecting £250,000 in memberships to the Well Society, the body which will take on John Boyle's controlled stake of shares in the club.
With the March 31 deadline passing on Saturday, the club has now revealed that more than £335,000 was put in by 927 supporters.
The society, which will govern Motherwell FC on a one vote per member basis, can now be constituted and turned into a reality.
The next steps will be the formal constitution of the society and the organisation by its membership of its affairs, supported by the club's staff.
The society will also now have a right to elect two new members of the board at Fir Park.
The trustees of John Boyle's equity stake - Jim McMahon, Derek Weir, Andrew Wilson and Leeann Dempster - will remain directors as the transition period proceeds.
The first task of the Board with its new members will be to consider the election of a new chairman to replace John Boyle at the appropriate time.
Welcoming the success of the scheme to date, Motherwell chief executive Leeann Dempster said the fans had stepped up and shown their desire and passion to make the club the first fan-owned team in the Scottish Premier League.
Ms Dempster said: "The support for the Society idea has overwhelmed us and we are hugely proud of the success to date.
"But it is only stage one. We need to emphasise to everyone that we need to keep recruiting and keep raising funds.
"Crucially, every fan will also agree that we must demonstrate an exemplary ability to run orderly elections to the board and to bring forward candidates of ability and integrity that can be entrusted with the future of the club.
"We have come a long way however and our optimism as a board remains. It is a tough trading environment but our club is improving its position.
"We have complete belief in this idea but will retain a laser focus in ensuring it is implemented in a way that will secure Motherwell's best future."
The next target for the Well Society is to attract over 1000 voting members. At this point the board will consider further director elections and further enhancements to the society's balance of control of the club's decision making.
The existing board wants to raise a 'strategic reserve' of £1.5m through the society, which would allow it to stay afloat during any unforeseen cash flow problems in future.