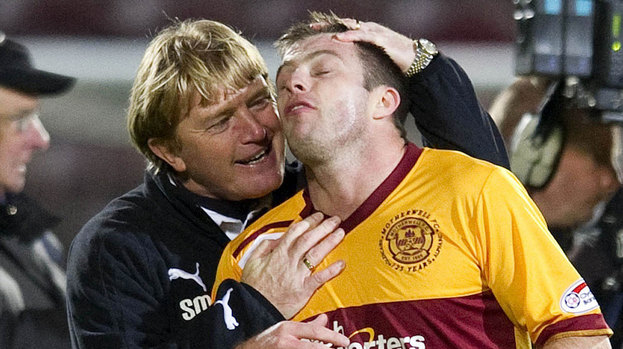 Stuart McCall has acknowledged Motherwell's likely participation in next season's Champions League is owed partly to Rangers' ban from the competition.
The Steelmen moved a step closer to reaching the qualifiers with a 1-0 win at Hearts on Tuesday night, meaning a win for Rangers against Dundee United on Wednesday night will confirm the Lanarkshire club's place.
Motherwell have been in fine form to put themselves on course for a third placed finish and while McCall recognises the achievements of his team, he concedes the additional prize of a place in the Champions League is not of their own doing.
"If it is the Champions League and I keep saying 'if' because we've got to get there, it will be by default, because of the nightmare that Rangers have gone through," McCall said.
"But for us to finish third will be an outstanding achievement. To get Europe alone has been terrific, but hopefully if we can clinch that place and it does end up being Champions League, then it would be beyond any wildest dreams."
Michael Higdon netted the only goal of the game, his 16th of the campaign, with 29 minutes on the clock to lift Well eight points ahead of Dundee United.
"He was probably one player at the end of games when managers come in for a cup of tea afterwards and they say: 'He was a handful today'," McCall said of the striker.
"He's been outstanding, but most of them have. I would struggle to pick a player of the season this year, because we've had so many good performances. It's been a team effort."
Related articles