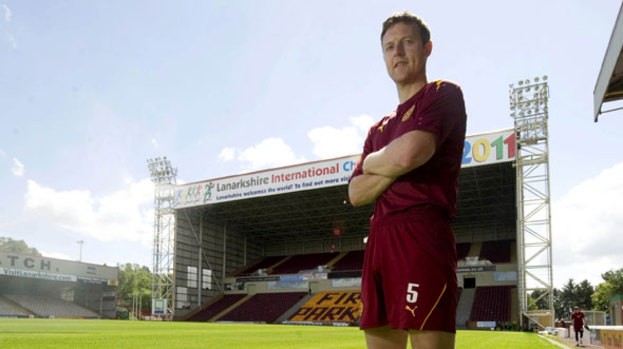 Stephen Craigan has admitted that he knew it was time to hang up his boots when he hoped he wasn't picked for the team.
The 35-year-old defender has been a stalwart at Motherwell and spent 15 years of his 18-season long career at the club.
However, the former Northern Ireland international has decided to call time on his playing career at the end of the season, and admitted he had given the decision plenty of thought.
He said: "I had days when I wasn't motivated for training, nothing to do with training, just me and I wasn't up for it. Then was the time.
"I was always up for training and up for games, but when it gets to the stage where the manager is naming the team and you don't want to be in the team. It wasn't like that all the time but there were little spells when you start thinking 'this is not me'.
"I've always been one that when I commit to something I give it 100% and if I'm not 100% then I'm not doing it at all."
Stuart McCall had offered the defender a one year extension to his current deal, and admitted the thought of leading Motherwell into the Champions League qualifiers was a tempting proposition.
He continued: "That was the thought I had to try and get out of my head when I was weighing everything up. If I'd have just gone on that thought I'd have signed immediately.
"That was the side I was fighting with initially but when you look at everyone's European record, without being too negative, it could be over by the end of August and I didn't want to be stuck in a rut thinking 'I shouldn't have done this'.
"It might come to August and I'll wish that I stayed on. If that was the biggest game that I could ever have played of then I probably would have, but I've been fortunate enough to have played in international games and in two cup finals so when I thought about it logically it didn't come in to it."
The Motherwell captain also feels that he can reflect on his career with positivity and says he feels fortunate to have been able to stay in the game for so long.
He said: "Coming over here at 17 thinking you were going to play professional football for 18 years, I'd have bitten your hand off."
Stephen Craigan has played over 350 matches for Motherwell and appeared for his country on 54 occasions.
Related articles
People who read this story also read