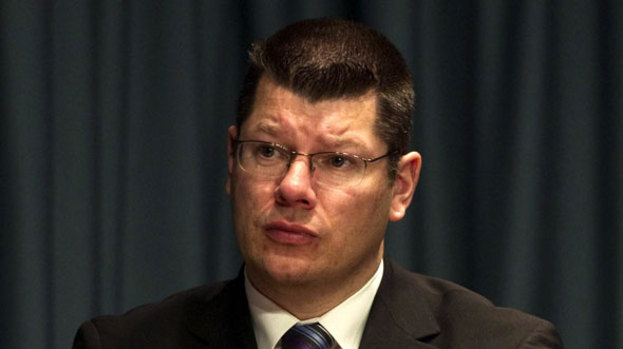 More than half of supporters have warned they would stop attending Scottish Premier League fixtures if a Rangers newco was given automatic entry into the top flight.
A survey by splsurvey.co.uk, which hasn't been independently verified, has found 52.22% of 16,527 participants would "not attend any SPL fixtures at all" if the Ibrox club's member share in the league was transferred to a new company, avoiding the debts of the current club.
Over 95% of those asked also stated their belief a newco Rangers should not be given permission to play in the SPL, a decision which would be made by the league's board.
Scotland's top 12 clubs are due to vote on new proposals later this month outlining possible sanctions for teams going down the newco route, as well as stricter punishments for going into administration. The survey found just 38.94% of fans backed the plans.
The results of the poll are also broken down club-by-club and show interesting contrasts between fans of each team.
Rangers supporters, who contributed to 2.73% of the total respondents, voted 57% in favour of their club being allowed to return to the SPL as a newco.
Celtic fans, meanwhile, were 98.08% against the idea. The club also contributed 40.56% of the total responses, more than any other.
No more than 7% of fans from any other SPL club said they would be in favour of newco joining the league.
In the Scottish Football League, 92.79% of 1,249 responses stated their opposition to any newco's direct entry into the top flight.
The results were presented to SPL chief executive Neil Doncaster on Tuesday afternoon.
SURVEY RESULTS
If Rangers are liquidated and reformed as a Newco, should they be allowed immediate re-entry into the SPL?
Yes: 451 (4.51%); No 15,782 (95.49%)
In the event of a Rangers Newco being allowed immediate re-entry how, as a supporter of another SPL/SFL club would you respond?
I would continue to attend SPL fixtures as normal
1,957 (11.84%)
I would not attend any SPL fixtures at all
8,630 (52.22%)
I would continue to attend SPL fixtures but boycott any fixtures involving the Rangers Newco
5,282 (31.96%)
I support an SFL team so don't attend any SPL fixtures
658 (3.98%)
Do you back the SPL's Financial Fair Play Proposals?
No 10,092 (61.06%); Yes 6,435 (38.94%)