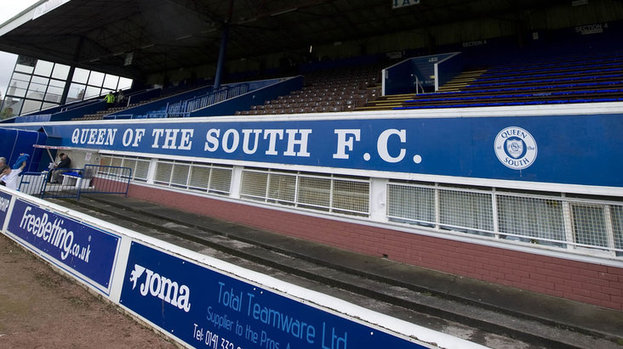 A consortium bidding to take over the majority shareholding at Queen of the South have formally withdrawn its interest, stating they are in talks with another Scottish side.
Media Pro Sports, who had an offer to buy David Rae's shareholding rejected two weeks ago, returned to the table over the weekend.
STV understands the group made an identical offer to their previous deal, with Queens' relegation to the Second Division having been confirmed on Saturday.
Further talks have failed to reach a satisfactory conclusion however and Media Pro Sports have announced they are no longer in the running to invest in the club.
Instead, the consortium have turned their attentions to another Scottish team. It is understood talks are at an advanced stage with the identified club, with an offer set to follow later this week.
"On behalf of Media Pro Sports, we regret to inform we no longer wish to purchase David Rae's share holding in Queen Of The South," a statement from the group's spokesperson, Jonathan Hope, said.
"We would like to thank David Rae for entertaining our generous offer."
Hope also stated the figurehead of theconsortium was a "former English international and Liverpool player", who is also involved in the deal with the new club in the group's sights.
Related articles