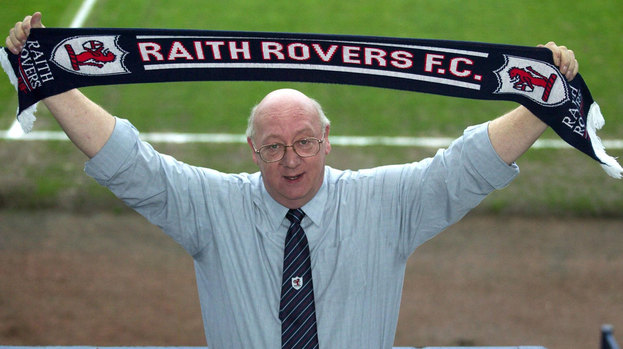 Raith Rovers director Turnbull Hutton has questioned the morality of Dundee possibly replacing Rangers in the Scottish Premier League.
Top flight clubs will vote in the coming weeks whether to allow a new company, which has purchased the assets of the Ibrox club, to inherit the member share required to participate in the SPL.
If clubs do not vote at least 8-4 in favour, a vacancy will likely arise in the top division, a gap which could be plugged by the Dark Blues, who came second in last season's First Division.
Dundee exited administration for the second time in eight years in 2011 and Hutton has raised his objection to another "mismanaged" club being given a free pass into the SPL.
"You now have the prospect of a team which has been in administration twice replacing a club going to the wall - don't try and tell me the game in Scotland is fine," Hutton said in the Herald.
"Dundee did well to stay in the First Division but the bottom line is they paid six pence in a pound to all their creditors and cleared all their debts.
"Other clubs could look to go down that route - take the hit and rebuild - but choose not to. Now Dundee will get the chance to replace another club which was mismanaged in the top flight."
More About Focus on Rangers
Related articles
People who read this story also read