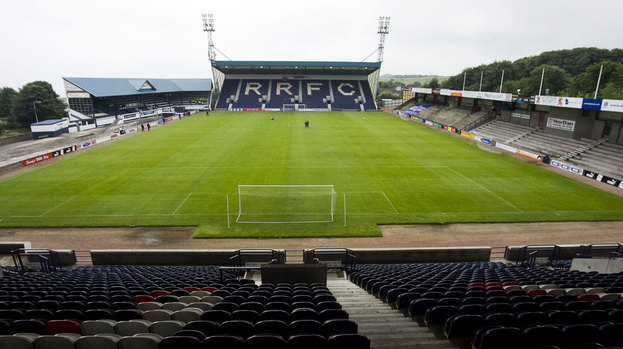 Raith Rovers have responded to speculation about a new Rangers company joining the Scottish Football League by insisting that they could not be admitted straight into the First Division.
Charles Green's "new Rangers" look certain to be refused permission to join the Scottish Premier League when a vote is held on July 4.
It now seems inevitable that an application to join the SFL will be made but Raith say concessions will not be made.
A club statement on the Raith's official website read: "Raith Rovers FC continues to closely monitor developments in the saga of who will replace the liquidated Rangers within Scottish football.
"As proud members of the Scottish Football League, we may soon be called upon to consider proposals for the way forward not only in relation to any vacancy that may arise in our league but also in respect of the future construction of the game in Scotland.
"Whilst we retain an open mind on the subject of league reconstruction, and will carefully consider any proposal put to us by the SFL board in this regard, the board of directors of Raith Rovers FC is unanimous in its view that we shall certainly not cast our vote in favour of any integrated plan that in our view compromises sporting integrity by involving the admission of any 'Newco' directly into Division One."
Reports had suggested that a mechanism may be created as part of a move to unite the league systems that would allow a new Rangers to enter at one step below the top tier.
Falkirk have already stated their opposition to any move of that nature and Livingston have intimated that they would take legal action if "new Rangers" were treated differently from clubs who had suffered financial difficulties in the past.
More About Focus on Rangers
Related articles
People who read this story also read