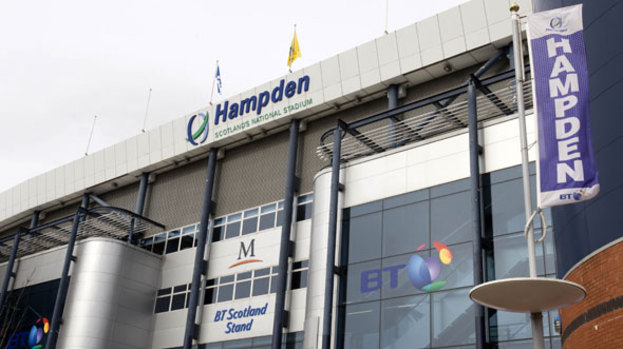 The Scottish Premier League will include 'Club 12' instead of Rangers on its fixture list for the 2012/13 season.
The schedule, which will be announced on Monday, will take into account the current ambiguity over which team will be its 12th member when the season starts on August 4.
A new company set up by Charles Green, which purchased all of Rangers' assets last week, are due to make an application to attempt to purchase the club's member share of the league.
An 8-4 vote of the 12 member clubs is required for the share to be bought and for the newco to participate in Scotland's top flight.
The current holders of the share, administrators Duff and Phelps, are able to cast a vote on the old company's behalf.
A 14 day notice period is required before a ballot can be conducted and, as of Friday, no application had been received for the share transfer.
If successful, the new Rangers will inherit the fixtures of 'Club 12'. If the vote goes against the company, a decision will be taken over which club to promote to the SPL, with Dundee in pole position having finished second in last season's First Division.
If the vote does not go in the newco's favour, Green will be forced to consider an application to join the Scottish Football League, going up against other interested clubs for a vacant spot in the Third Division.
The new company's participation in any league is also dependent on them either being given permission by the Scottish FA to have Rangers' membership of the governing body transferred to them, or a new one being created.
As of Saturday evening, the Scottish FA had received no application from Green for the board to consider a request to transfer the membership.
More About Focus on Rangers
Related articles
People who read this story also read