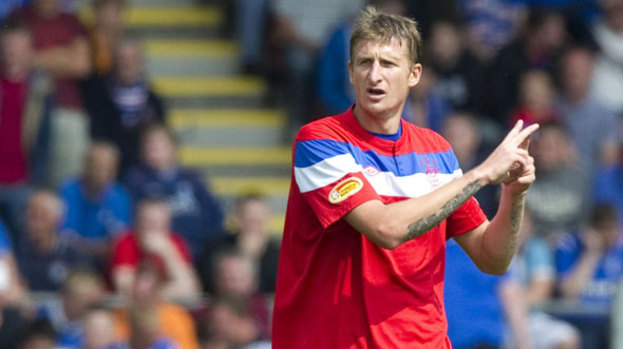 Dorin Goian says he wants to remain with Rangers but will reassess the situation if the club aren't in the SPL next year.
The league confirmed they had received an application from Charles Green to consider a transfer of Rangers' member share to his new company.
The matter will go to a vote and if the application is rejected then they will be expelled from the top flight and may have to try and join the Scottish Football League.
The 31-year-old says while he's happy to stay in Scotland, playing in the lower leagues is something he would have to discuss with club officials.
He told the Daily Record: "I have two years left on my contract and want to come back to Rangers.
"But if the situation is going to be like this and we are playing in a lower division, all of the players are going to need to have a discussion with the new owner.
"For every one of the players at the club it is a strange time. I just hope things settle down, but no-one has called me to tell me anything one way or another.
"I'll be honest and say I'm not frustrated that I have not been called. I will try to take the opposite view and consider that no news is good news."
People who read this story also read