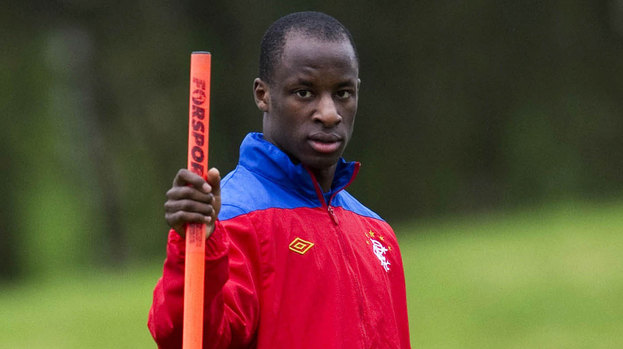 Houston Dynamo head coach Dominic Kinnear has expressed his interest in taking Sone Aluko to Major League Soccer.
The Nigerian international winger is available on a free transfer after his contract with Rangers expired, with the 23-year-old reportedly having declined to stay to wait and see if Charles Green's new company participates in league football next season.
Aluko's profile was raised during an impressive six month spell at Ibrox, in which he scored 12 in 23 games. Kinnear says former Celtic and Rangers man Mo Johnston has brought the player to his attention.
"I'm pretty good friends with Mo Johnston and he brought up Sone's name to me," Kinnear told the Scottish Sun.
"I had a close look at Sone and was impressed. If he is free and available, we'd really like to bring him to Houston.
Kinnear, who was born in Glasgow and played for St Johnstone before moving to the States in 1989, is waiting for confirmation that Aluko's registration will be made available by the Scottish Football Association.
If given the go ahead, he says he will join the queue of clubs interested in signing the player.
"Sone is great on the ball," Kinnear added. "He can take players on and has the ability to change games.
"There will be other clubs looking at Sone but we'll be professional and wait until we get word he's free."
Related articles
People who read this story also read