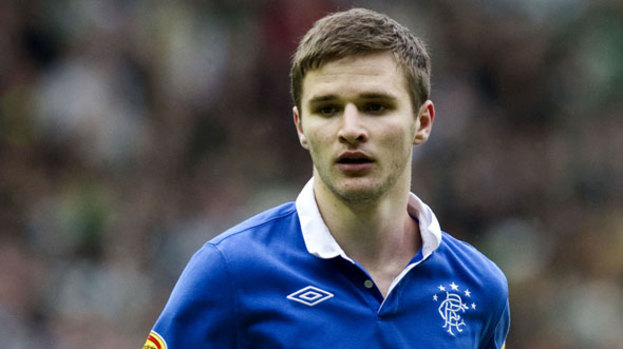 Jamie Ness has agreed a deal to join Stoke City, having refused to transfer his contract with Rangers to Charles Green's new company.
STV understands the 21-year-old midfielder will receive a significant wage rise having moved to the English Premier League club on a four-year deal, despite showcasing his talent in just 18 appearances for his former side.
Ness is one of ten players to have exercised their right under TUPE regulations to terminate their contracts, after Green transferred them to his business from The Rangers Football Club Plc.
Steven Davis, Allan McGregor, Steven Naismith, Steven Whittaker, Juan Manuel Ortiz, John Fleck, Sone Aluko, Rhys McCabe and Kyle Lafferty have all stated their desire to leave and move to another club on a free transfer.
Speaking on Wednesday, Green insisted he would challenge those players who have quit and believes they missed their chance to object to having their contracts transferred.
"I'm very disappointed, of course, particularly so late in the proceedings," Green told Sky Sports.
"It's clear the regulations behind TUPE are if someone has an objection, they have to notify within 24 hours. This is almost two weeks after the day.
"I think this is just opportunism. I'll definitely challenge it."
More About Focus on Rangers
Related articles
People who read this story also read