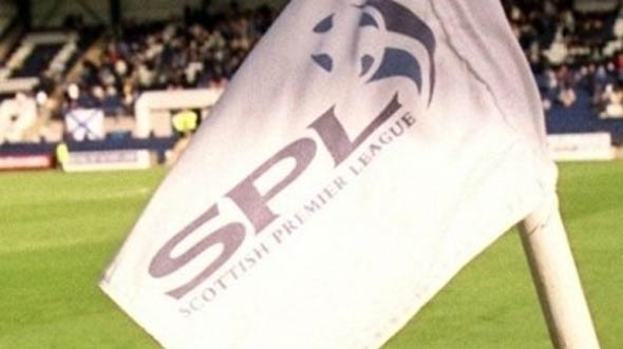 Throughout the sorry Rangers saga there have been various figures bandied about which indicate just how much the club brings to the SPL.
Figures are stated as fact, which are then repeated as gospel, with little or no thinking or questioning of their meaning. Here, I'm going to attempt to clarify some of the numbers.
This is not an exercise in point scoring, it's not meant to be either a stick to beat SPL clubs over how much money they will lose, or a presentation of how easy it will be to cope. It's an attempt at something we've not seen much of; a straight presentation of the numbers. Use it how you will.
To address one point that is glaringly omitted; this is not an analysis of the loss of TV money, or advertising revenue. That in itself is for an entirely different day, and would need a dedicated analysis. The statistics of a £17,000,000 loss to the game absolutely need to be questioned, particularly as they don't filter in a worse-but-still-something alternative. However, for clarity of argument, we're leaving that point out for the moment because the figures are far less quantifiable.
Right, stick with me on this. It's quite an epic journey.
Ticket Sales
The most quantifiable difference in the earnings of each SPL club in 2012/13 will be in ticket sales. Matches against Rangers and Celtic often draw the biggest crowds of any game in a season, and with potentially up to three home games against the former not being available next term, there will be an effect on finances.
The common mistake when trying to quantify this loss is to simply say that matches against Rangers bring in X amount of people, and with Rangers outside of the SPL, this number will be lost to each club. This doesn't work out practically, because there will be another (as of yet unnamed) team to replace Rangers. To accurately predict the business impact we need to look at the difference between the average crowd of a match against Rangers, and the average crowd of a match with an "other" SPL side.
The following table shows the difference in gate takings for each SPL club between their 2011/12 matches with Rangers, and any other average game. The final cell reflects the cost of tickets at each individual ground, as well as the numbers.
| Team | Av. vs other | Av. vs Rangers | Difference | £££ |
| --- | --- | --- | --- | --- |
| Aberdeen | 8953 | 15468 | 6515 | £182,420 |
| Celtic | 47221 | 58602 | 11381 | £956,004 |
| Dundee Utd | 7205 | 9810 | 2605 | £130,250 |
| Dunfermline | 4320 | 7521 | 3201 | £140,844 |
| Hearts | 13171 | 15168 | 1997 | £91,862 |
| Hibernian | 9373 | 11380 | 2007 | £56,196 |
| Inverness | 4150 | 6520 | 2370 | £118,500 |
| Kilmarnock | 5328 | 9506 | 4178 | £91,916 |
| Motherwell | 5519 | 9578 | 4059 | £202,950 |
| St Johnstone | 3510 | 6498 | 2988 | £233,064 |
| St Mirren | 4369 | 6711 | 2342 | £51,524 |
To explain the table, we need to make a couple of comments and caveats.
Firstly, the financial impact will obviously appear to be less for clubs who finished in the bottom six, as they may well only have had one home game against Rangers. By the same token, there are clubs (in particular, St Johnstone) who appear to take a perversely large hit. This is because they had three home games against Rangers last term. We could have simply looked at what the impact would have been on teams who had two home and two away games each season, but that's not how the SPL works. Sometimes you get three home games, sometimes you get one.
The table shows that in 2011/12 the difference between SPL matches against Rangers and matches between "other" clubs" were worth just over £2,250,000 to the division.
One of the key problems with discussing all the financial implications for 2012/13 is that they can only be, at best, educated guesses. If crowds return to clubs next season, then there's every reason to suggest this figure will be significantly smaller, perhaps even reversed. However, if support continues at the same level as last term then there will be a seven figure shortfall.
Yet, even this particular caveat is a hugely important revelation that is often missed! All business figures are subject to assorted other forces – form, signings, style of play, times of day when matches are played, TV schedules and weather. Predicting definite attendances is even harder than predicting definite results.
Of course, the actual money lost on the gates is relative. Celtic's difference on the gate looks to be hugely significant, while Inverness and Kilmarnock look to have relatively little to make up. To estimate the potential impact on business models, we need to look at these figures relative to the turnover of each club.
Turnover
Figures for club turnover aren't exact in many cases. Most SPL clubs do not produce publicly available accounts to comb over. There are some rough approximations in the following cases.
The next table shows roughly what home matches against Rangers represent as a percentage of each club's turnover. Figures aren't going to be wholly accurate, but they should paint a rough picture of what each team faces in balancing the books. The figures used from each club's turnover are either taken directly from their most recent books or from club press statements on their financial reports from 2011.
| Club | Turnover (£Million) | % from Rangers |
| --- | --- | --- |
| Aberdeen | 7.5 | 2.44% |
| Celtic | 52.6 | 1.82% |
| Dundee Utd | 5.2 | 2.5% |
| Dunfermline* | 3.5 | 4.02% |
| Hearts | 8.3 | 1.11% |
| Hibernian | 7 | 0.80% |
| Inverness* | 3.5 | 3.39% |
| Kilmarnock* | 5.8 | 1.58% |
| Motherwell | 5.9 | 3.44% |
| St Johnstone | 4.5 | 5.18% |
| St Mirren | 3.7 | 1.39% |
| Total | 107 | 2.11% |
As before, we need to make a couple of observations before we start digesting the figures.
First of all, you will note that three clubs have asterisks beside their names. These are clubs for which the turnover figure is a best estimate. This was done for a variety of reasons.
In Dunfermline's case, the last turnover figures available were for their last season in Division One. Obviously, these figures would have been deceptively low, and so their turnover figure is based on a best estimate of an SPL season, given previous turnover when in the top flight.
With apologies to Inverness and Kilmarnock supporters, these are simply best estimates for the same season as the other clubs (2011). If supporters of either club can find up-to-date books, then I'll happily change their forecast. However, again these numbers were done on the basis of previous filings.
St Johnstone's figure of 5.18% is distorted by the fact they had three home matches with Rangers last season. By the same token, Aberdeen and Hibernian are probably deceptively low because they only had one home match with Rangers. Again, we could have simply looked at the effect on all clubs if they had two home matches, but that wouldn't reflect the SPL.
The loss of Rangers to the SPL will be felt the least by the Edinburgh clubs when it comes to crowd revenues. Hearts have a solid fan base which regularly attends matches, and a 1.1% loss of income from this particular stream will not be difficult to replace with the forecasted increased season ticket sales. The club has a healthy turnover, and so bridging that gap is quite likely.
Equally, while Hibernian only had one match with Rangers last season they don't rely on gates from travelling support. A more impressive season on the pitch, or perhaps even last season's cup run will provide the funding they might have had from matches with Rangers.
The areas for concern are, perhaps not surprisingly, with the teams which draw smaller crowds. Dunfermline, Inverness and St Johnstone (even in a two home game season!) take a relatively large proportion of their annual income from when Rangers visit.
Again, these figures don't paint the whole picture. They show simply the numbers relative to the whole. We can now see that all clubs face a shortfall in attendances next season. What we haven't yet looked at is which clubs can actually bridge that gap within their own fan bases.
Who can best cope?
As we've seen, all clubs are going to have to find ways of getting people through the door to compensate for the loss of matches against Rangers. What we now need to look at is how realistic this is for some clubs.
Bigger clubs with bigger support bases may very well find that more fans come to games throughout the season, compensating for the single pay-day of a match with Rangers. If they can convince lapsed supporters to come back, they'll adequately compensate. Clubs with smaller support will find this more difficult, because by their very nature, they have less headroom to "find" significant numbers of supporters who don't already attend.
The following is a table of the average crowds of each SPL club over the last five seasons (minus games with Rangers), compared with their "forecast" average without Rangers (Average vs Other in table 1). This should show what scope each club has to make up for the loss of matches with Rangers per season. Five seasons seems a reasonable amount of time to filter in supporters who would be likely to come back, while also understanding the general malaise and decline across most groups of supporters in the last decade (with apologies to Motherwell, who are building their base season-on-season!).
Again, this is not to say that these clubs can or will do this. As already suggested, there are numerous factors to having a healthy support, and clubs which have a successful season challenging for what is likely to be second place will undoubtedly get more support than those scrapping at the bottom. This is simply to show what potential (or lack of) there is to bridge an obvious funding gap through galvanising a lapsed support.
The following table shows the average crowd of each club vs. other SPL clubs than Rangers, the average crowd that each has drawn in games vs. other SPL clubs than Rangers and the club's "potential". This is defined by the number of supporters who stayed away from an average match vs. an "other" club last season, in comparison to the five year average. In the case of Inverness Caledonian Thistle we've used a 4-year average and a 3-year average for St Johnstone, to represent their time in the top flight.
Finally, the last metric shows this potential increase or decrease as a percentage of last season's figures. This is useful as it shows the untapped market from last term and the potential for growth next, but also shows which teams are going to have to attract new fans to the ground just to make the same takings at the gate.
| Team | Av. 11/12 | 5yr Average | Potential | % change |
| --- | --- | --- | --- | --- |
| Aberdeen | 8953 | 10837 | 1884 | 21% |
| Celtic | 47221 | 51511 | 4290 | 9% |
| Dundee Utd | 7205 | 7716 | 511 | 7% |
| Hearts | 13171 | 14021 | 850 | 6% |
| Hibernian | 9373 | 12322 | 2949 | 31% |
| Inverness | 4150 | 4053 | -97 | -2% |
| Kilmarnock | 5328 | 5830 | 502 | 9% |
| Motherwell | 5519 | 5323 | -196 | -4% |
| St Johnstone | 3510 | 3679 | 169 | 5% |
| St Mirren | 4369 | 4659 | 290 | 7% |
Again we see that clubs with larger support are going to be more likely to sustain their averages if, and it remains a big if, supporters return to watch matches. Aberdeen have lost almost 2000 supporters in the last five years, and if they can persuade them to return on a semi-regular basis then the at-the-turnstiles effect of missing games with Rangers will be negligible.
Celtic too have the potential to further their audience by more than 4000 based on recent figures, which would again compensate, at the gates at least, for the lack of two Glasgow derbies. Fail to tap into that market and there's a significant shortfall in cash.
Hibernian are in the same camp. A poor season last term meant that they were down almost 3000 people (a huge 31%) on their five season average crowd. Should they succeed in convincing at least some of these stay-away fans to return then the takings at the turnstiles will not be significantly harmed over the course of a season.
If, however, these clubs continue to lose supporters at such an alarming rate then they really will feel the pain of a lack of travelling support from Rangers fans.
Clubs who are closer to the 0% potential audience increase will have to repeat their successes of last term, and continue to win over supporters next season to stay on the same level financially. St Mirren, Kilmarnock, Hearts and Dundee United should manage this, given their relatively modest SPL campaigns. Put another way, they are perhaps the most unlikely clubs to have a huge regression in form from 2011/12. Put even shorter, the likelihood is that the only way is up, or at least not much further down.
Things will probably be tougher for Motherwell and Inverness. Both sides are currently attracting higher crowds than they have averaged over the past five years. Rather than attempting to draw in lapsed supporters, they're going to need to continue to find new ones to prevent regression to the average, while maintaining their levels of performance and form on the pitch.
Conclusion
The point of this exercise wasn't to either say that the top-flight clubs will or will not survive without Rangers in the SPL. There are many other factors which will determine that, and not just bums-on-seats.
The point is to show that as things stand there will be a significant financial shortfall in people coming through the gates. However, there is also potential for this not to be felt in quite as harsh terms as many have suggested. Both scenarios are entirely possible, and both can arise quickly depending on interest in the top flight next season.
If anything, that is the point. Financial forecasts are just that, forecasts. Scottish football could face financial meltdown and empty stadia, unless clubs galvanise supporters in an entirely new way. Equally, Scottish football could have exactly the average attendances as ever, in some cases even greater. Neither option is certain. Hopefully this has given you the evidence to decide which is more likely.
Financial forecasts are less reliable than the weather, even in Scotland.
Related articles
People who read this story also read