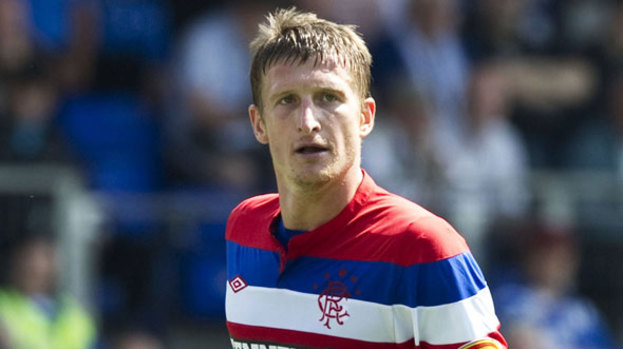 Dorin Goian could leave Rangers within 24 hours if the club has no alternative but to play in the Third Division.
Goian returned to training at Murray Park on Monday morning but although he has travelled to Scotland in the hope of continuing his Ibrox career, the defender will move on if the club does not get a last-minute reprieve.
The SPL, which will discuss Rangers' situation at their AGM on Monday, voted against allowing Charles Green's newco Rangers to transfer the share from the old club.
Green subsequently applied to join the SFL and the club was offered a place in Division Three.
Goian's agent Florin Manea said that the player has discussed his predicament with Green and will quit the club if the leagues' position does not change.
"I spoke with Charles Green yesterday and today," Manea told STV. "He totally understands our situation.
"Dorin has promised to stay at Rangers if they are in the SPL or the First Division but there is no way he can stay if they are in the Third Division.
"Mr Green promised to keep Dorin on the same wage if Rangers were in the First Division but he cannot pay those wages if they are in the bottom tier."
The Romanian has a range of options available should he decide to end his time in Scotland after just one season.
"At the moment we have four firm offers from clubs in Turkey, Germany, Spain and Romania," Manea confirmed. "We have also held discussions with Olympiakos.
"If there is a definite decision on Rangers' future today then Dorin will very likely leave the club by tomorrow."
Goian had joined Rangers from Palermo in July 2011, signing a three-year contract. However, several players have already exercised their right under TUPE regulations to decline the transfer of their contract to Green's new Rangers company.
More About Focus on Rangers
Related articles
People who read this story also read