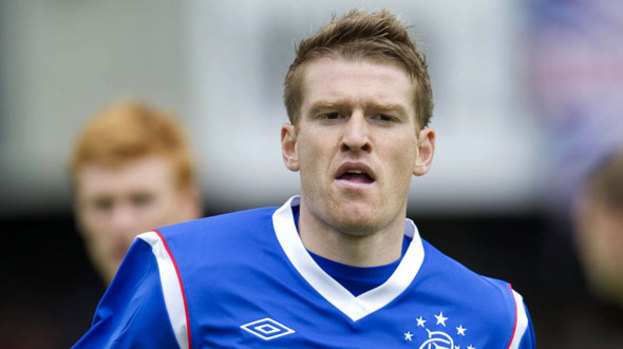 Rangers have asked the Scottish Football Association to convene an arbitration panel to rule on a dispute with players who left Ibrox under TUPE regulations.
Following the failure of Charles Green's consortium to agree a CVA with Rangers' creditors, the businessman set up a new company and bought assets from Rangers, including the contracts of the playing squad.
However, several players refused to allow their contracts to be transferred and left Ibrox, citing their right to leave under employment law, specifically TUPE regulations. That stance was backed by players' union PFA Scotland.
Those players require their registration to be transferred to their new clubs but the SFA has refused the international clearance. The governing body has now explained its position, stating that it will begin an arbitration process at Rangers' request.
In an online article explaining several aspect of Rangers' situation, the SFA said: " The Scottish FA issued a guidance note, based on legal advice and without prejudice, to both Rangers FC and PFA Scotland.
"Certain players have now chosen not to transfer across under TUPE regulations and, instead, agreed contracts elsewhere.
"On a procedural basis, the Scottish FA cannot process an International Transfer Certificate via FIFA's Transfer Management System where there is an ongoing contractual dispute.
"Rangers FC have confirmed that there is such a contractual dispute. In the meantime, the new club(s) can request a temporary transfer from FIFA in order that the player(s) is free to play while the dispute process unfolds. This process has commenced in relation to a number of the players in question.
"At the request of one of the parties in dispute, the Scottish FA, through its Articles, can convene an Arbitration Panel, with either side selecting from a list of Panel members, with the two appointees subsequently selecting a Chair of the panel. Rangers FC have made such a request to the Scottish FA."
Several high-profile players have already found new clubs with former captain Steven Davis agreeing to join Southampton and Steven Naismith moving to Everton. Steven Whittaker has signed for Norwich, while Kyle Lafferty moved to Swiss club FC Sion and played in one friendly but has made no subsequent appearances pending his international clearance.
Sone Aluko, John Fleck, Rhys McCabe, Allan McGregor and Jamie Ness have also refused the move to Green's newco Rangers.
More About Focus on Rangers
Related articles
People who read this story also read