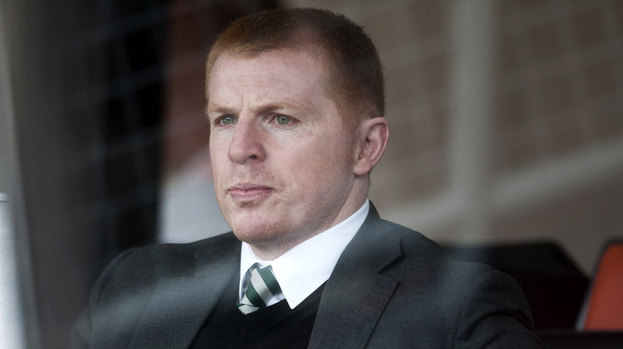 Celtic manager Neil Lennon has stated again that he believes Rangers must be stripped of titles if the Scottish Premier league rule that the Ibrox club broke contract rules.
The SPL disciplinary process is continuing as the league seeks to establish if Rangers paid players outwith their registered contract over a number of years.
Lennon, who was a Celtic player during that time, believes there are moral questions to be answered. The Parkhead club finished as runners up to Rangers in five of the years in question, and Lennon says he wants history to reflect the situation.
"I will see what the commission finds and, if they are found to have broken the rules, then they should be stripped of their titles," the Celtic manager told the Daily Mail.
"It will not change what has gone on in the past but I suppose there will be a sort of moral victory in that respect."
Lennon said that from his own point of view, he wouldn't need a physical award but wants the recognition for the teams he played in.
"It is not going to change my life now, by any stretch of the imagination, but it would be good to be changed for historical reference," he explained.
"I can't get that title or feeling back and it won't make a huge dent on my life from here on in. It would be a lot better on my CV, though. I wouldn't want the medals - just the recognition. That would be enough."
He also expressed the opinion that the effects of any proven advantage gained by Rangers acting outwith the rules raised more potential questions about the impact on players and managers.
"At that time, though, it might have cost players contracts, bonuses, managers their jobs and might have relegated teams," he added.
"There are so many ripple effects to it. Again, you go back to the integrity of the game. Was it there? If not, then it should be investigated. That is all we ask for. We are in the game for the glory and then the money comes with it.
"The more successful you are, the more money you get but when you are a kid growing up all you want to do is to play football for a big club and to win things. That never changes."
More About Focus on Rangers
Related articles
People who read this story also read