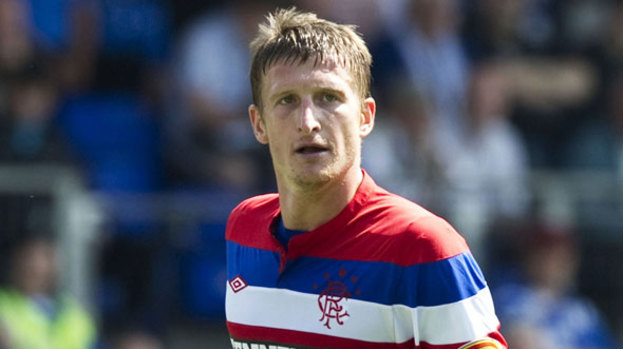 Rangers defender Dorin Goian has confirmed he is happy to stay at the club after returning for the start of the Ramsden's Cup campaign.
The 31-year-old was tipped to depart Ibrox after the transfer to a new company run by Charles Green but, after witnessing the thousands of fans who made the trip to Brechin on Sunday, has said he will be happy to remain and play in the bottom rung of the Scottish game.
Speaking to the Scottish Sun, the Romanian stopper described the liquidation of the old Rangers company as "unbelievable".
Goian said: "I didn't think when I came here that a big club, with all its history, could be in this situation. But on Sunday, when I saw all our supporters coming to the game to see the team, that was incredible.
"I played on Sunday and have to admit now there is a real possibility I will stay here. I suppose it depends on what Charles Green wants but right now I have not spoken with anyone.
"I have said it before, if a concrete offer comes in for me then maybe I would leave but I have had offers and none of them interested me. Right now I am a Rangers player and happy to be one.
"I am being paid by Rangers so I will be doing everything I can for the team.
"Clubs in Europe and back home in Romania have contacted me, but their offers didn't interest me. I have another two years on my contract and my family like it in Scotland."
Related articles
People who read this story also read