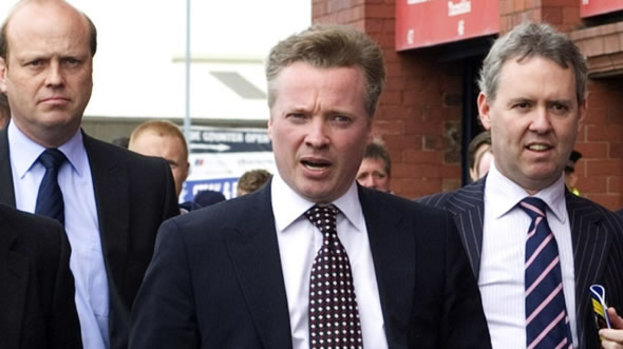 New Rangers owner Craig Whyte is confident his club will receive a favourable outcome from their tax tribunal with HM Revenue and Customs.
A verdict on a case against the club, relating to the payment of monies into offshore employee benefit trusts to subsidise wages, is due in the coming months.
Various amounts have subsequently been reported as to how much Rangers could be liable for, which go well into eight figures, with the potential for further penalties from HMRC if the tribunal finds in their favour.
Rangers accepted liability for a £2.8 million tax bill prior to Whyte's takeover, relating to a similar issue which occurred between 1999 and 2003. But the new man at the helm at Ibrox insists the advice he has been given suggests his club will emerge intact from the more severe case.
"At this moment in time, there is no liability to HMRC," Whyte told RangersTV.tv. "There is a tax tribunal that has been ongoing for some time. Our advice is that we are going to win the case.
"I am confident we are going to win the case and there will be no liability there.
"That is not going to be determined for a while yet but I am very confident that we are going to win that case."
Less than two hours after Whyte's purchase of the majority shareholding in Rangers was concluded on Friday, the independent sub-committee set up to ratify the takeover used the club's website to outline their concerns the businessman had not clearly set out how he intended to cover any financial penalties rising from the case.
The tax issue was one of a number of reasons cited for the protracted nature of the deal to assume control of Murray International Holdings' shares, which continued for over six months. Given that time, Whyte maintains he and his team have sufficient knowledge of the potential implications and that there is confidence across the board Rangers will not face any sanctions.
"It's something we have gone into in quite a lot of detail," he said. "I have spoken to the legal counsel dealing with the case who is very confident we are going to win."