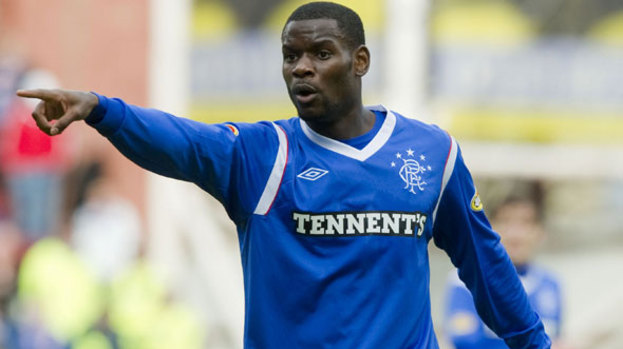 Rangers have turned down a significantly increased bid from Sochaux for Rangers midfielder Maurice Edu.
The American midfielder was the subject of a failed £500,000 bid last week. But the French club said the player was their top midfield target and vowed to return with an improved offer.
An increased offer has now been made but STV has learned that it has been rejected by Rangers.
"We've made a second bid for Edu and we've made a bid for one player in the English Championship," Sochaux assistant coach Stephane Gilli told STV after the bid was made.

"We need an answer quickly. Our chairman has spoken to Rangers' chairman [Craig Whyte].

"Obviously we want the player but it's up to Rangers. We think he is a quality player. We need him and we need him quickly."
The French club's eagerness to persuade Rangers to sell may be down to a lack of options in their current squad.
"Sochaux's midfield lacks general depth in quality at this moment in time," Jason Milligan of French Football Weekly told STV.
"The situation may get worse still with two of their midfield players being strongly linked with moves away from the club. Kévin Anin, who has recently been linked with some Premier League clubs, has not yet returned to training with the club following the winter break.
"Key player Marvin Martin was quoted in the French press as saying that he dreams of one day playing for Paris Saint-Germain, even though it was previously assumed that he would stay at least until the end of the season."
Edu has made 25 appearances for Ally McCoist's side so far this season, scoring twice.
He joined the club from MLS club Toronto in 2008 for £2.6m and is currently under contract until 2013.