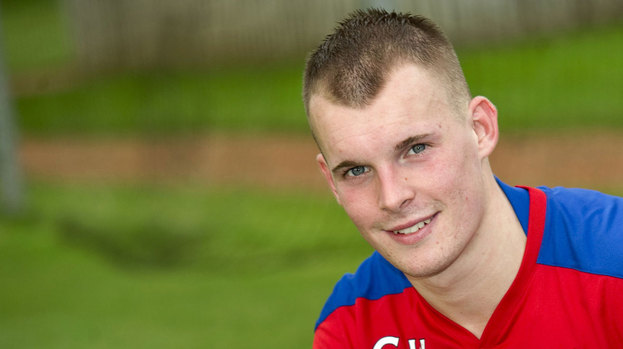 Gregg Wylde says he would never consider joining Celtic, having been released from his contract with city rivals Rangers.
The 20-year-old winger walked away from his deal on Tuesday, taking the step to forgo his wages in order to try and save the jobs of backroom staff at the club.
Having played youth football with Celtic, the prospect of him crossing the city again was also raised.
With 47 Rangers appearances under his belt, however, Wylde says there is no chance he would link up with Neil Lennon's side.
"There's no chance I would sign for Celtic, " Wylde told the Scottish Sun."The last thing Sandy Jardine said to me before I left was 'Don't ever sign for Celtic'.
"It's something I would never consider. I don't want to be disrespectful but I don't think that's something I could ever do to Rangers.
"The Rangers fans have been great to me, especially since the decision was taken that I should leave. I wouldn't want to turn my back on them.
"How could I leave Rangers when they are in this state and go and sign for their big rivals?"
Wylde and Mervan Celik both agreed to voluntarily leave Rangers and the young Scot says it was an easy decision for him to make.
"It was dragging on and on so I just decided to put my hand up to go to try and save some jobs," Wylde said. "I just wanted to help the club.
"There are people in there who need a wage more than I do right now.
"My wages might not save a lot of money in the grand scheme of things but I'm just glad to be able to help in some way.
"It's over for me now. I've got to be honest and say it's a massive relief."
READ MORE