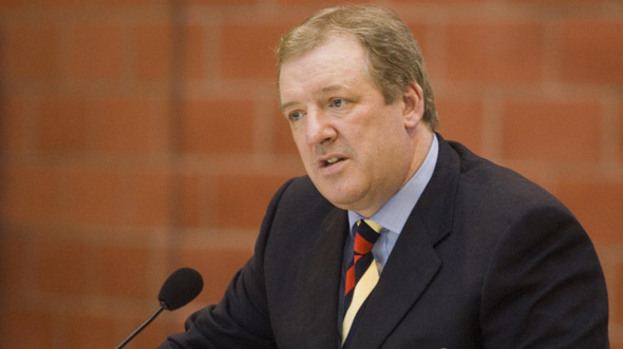 Former Rangers owner Sir David Murray insists all of the club's players were registered appropriately with Scottish football's governing bodies during his tenure.
The Scottish Premier League are conducting an investigation into allegations a succession of payments made to players for on-field activities were not declared between 1998 and 2010.
Hugh Adam, who was a director at Rangers through part of Murray's time at Ibrox, claimed some payments were not declared in contracts, potentially contravening SPL regulations.
The payments allegedly excluded are said to have been paid through Employee Benefit Trusts (EBTs), the use of which has been challenged by HM Revenue and Customs and is subject to the imminent announcement of a tax tribunal's findings.
Regardless of the outcome of the case, Murray insists everything was above board during his time with Rangers.
"I've asked the auditors to go through it," said Murray. "I've looked through every year to check my facts.
"There was no double contract. There was categorically no dual contracts.
"What I would say is this. We went through 10 AGMs. We signed off accounts by Grant Thornton, the remuneration trust was always mentioned in the account. It was never hidden, and that's a fact."
Asked if he had been requested to give evidence to the SPL inquiry, Murray replied: "I've never spoken to Stewart Regan [SFA chief executive] or Neil Doncaster [SPL chief executive] in my life."
Mike McGill, who was previously on the board at Ibrox and also served as financial director with the Murray Group, has also stated there were no contracts over payments made to players through EBTs.
"The club used an old offshore EBT scheme in 1999 with three players," he said. "That scheme is the subject of the small tax case.
"The Revenue provided some information to us in early 2011 and we conceded based on that information and provided for payment in the club accounts. Craig Whyte didn't pay it.
"The other, larger scheme, started in 2001, involves a payment into an offshore trust, but there is no contractual entitlement on the part of the players.
"The whole basis of an EBT arrangement is that there is not a contractual entitlement. That is key to the defence, and key to the allegations made by the SFA."
More About Focus on Rangers