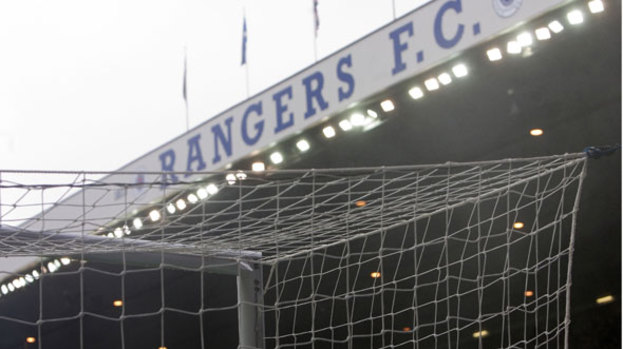 Rangers supporters have threatened a boycott of away games if plans for new sanctions on insolvent SPL clubs come to fruition.
Proposals have been made to impose stricter points penalties on clubs which go into administration, as well as punishing clubs who fail to pay their players or meet obligations to pay tax.
Clear consequences for teams choosing to form a newco and transfer their league share have also been set out in the resolutions, with a planned ten point deduction for two consecutive seasons.
The proposals for newco clubs have been viewed by many Rangers fans as too severe and the Rangers Supporters Trust say they will consider suggesting travelling supporters avoid away travel, if clubs vote through the amendments.
A statement from the group read: "The board of the Rangers Supporters Trust, like other fans of the club, are not in the least surprised by the actions and timing of the SPL decision to vote on rule changes which has now further delayed a future takeover of Rangers.
"Given the severity of the possible sanctions, and their impact on any club who may also fall on hard times through mismanagement, it leaves us little option to give serious consideration of calling for a boycott of away fixtures by Rangers fans next season; specifically targeting those clubs who have rushed through the proposals to punish our club with these excessive and draconian penalties.
"We will discuss this in the near future with our sister organisations the Rangers Supporters Association and Assembly to maximise impact and collate ideas on how a boycott could be facilitated if deemed necessary.
"There appears to be a change in attitude within our support and a unified determination not seen before as we again see another attempt to persecute our club whilst we are at our most vulnerable.
"It may also be important to consider how these severe penalties, currently aimed at one club in particular, will impact future league and club sponsorship and have a secondary impact on all clubs reducing the stature of Scottish football as a whole.
"With this in mind we will contact several of the main sponsors to seek their thoughts on how these sanctions would affect their level of investment given the obvious inevitable decreasing level of competitiveness in the SPL in future."
The proposed changes also include provision to deduct 75% of league-generated revenue from newco clubs for three years, on top of the points deduction.
Clubs will vote on the proposals on April 30. If successful, the amendments will become rules as of May 14, one day after the 2011/12 season.