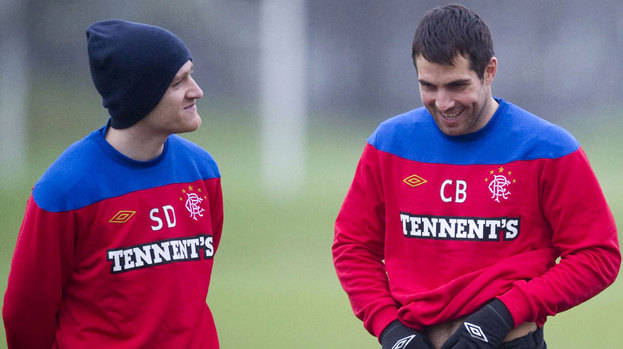 Carlos Bocanegra admits Rangers will feel the loss of captain Steven Davis in the midfield.
The Northern Ireland player could miss the rest of the season, having sustained a groin injury.
Bocanegra will take over the captaincy in Davis' absence and the defender says his team will have to adapt to the loss, as they have done when others have been unavailable this season.
"It's too bad because Steven has been unbelievable all year for us," Bocanegra told Rangers' official website.
"He's right in the middle of the park and he's the one that pulls the strings for our team and makes things go.
"He's had a fantastic season but we'll get out there and it's happened all year."
Davis' absence opens up a space in the centre of the park for another player to come into contention for Ally McCoist's side, something Bocanegra can only be good news for the team as a whole going forward.
"We've got to keep fighting through and it means another young guy is going to get a chance to show what he can do," added the American.
"Guys like Rhys McCabe have stepped in and done well and Andy Little up top has got some time and he's done very well.
"So it gives someone else an opportunity and hopefully they can show what they can do and build on that for next season as well."