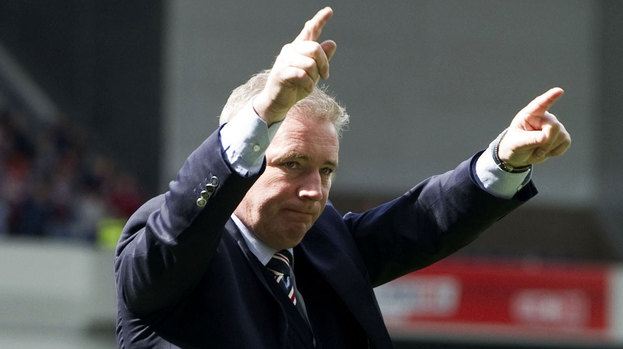 Rangers manager Ally McCoist fears for the livelihood of other SPL teams if his team don't remain in the top flight next season.
Discussions over financial fair play proposals will take place at Hampden on Monday.
Preferred bidder Bill Miller's plan if he gains control of Rangers is to create an "incubator" company while Duff and Phelps aim to take the club out of administration via a CVA.
As debate rages over a 'newco' playing in the top flight, with many suggesting the club should be demoted to the Third Division.
While stating that he understands the dilemma faced by other SPL chairman, McCoist said he hopes to remain in the league.
Speaking after the 0-0 draw with Motherwell, he said: "I just hope it's a favourable result for us on Monday.
"I can understand that the SPL and the SFA have got big decisions to make and they won't please everybody."
McCoist added: "I just spoke to a radio reporter there and he said the phone-lines on the radio station have been jammed with non-Rangers supporters saying we should go down to Division Three and all that kind of stuff.
"I can understand that but it's not just as simple as that because I do believe there would be a threat to the livelihood of maybe some other clubs in the SPL if that were to happen.
"That's not something I would say lightly but in terms of the finance of Scottish football - sponsors and television money and things like that - it's a massive issue.
"The right thing to do might be the wrong thing in the long run. It's a big problem."
Related articles