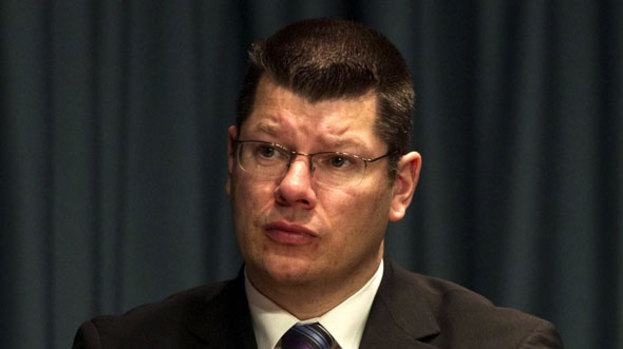 Scottish Premier League chief executive Neil Doncaster has said that the league has to be "reactive" to events at Rangers but have no control over the developing situation.
The crisis-hit Ibrox club had asked for an adjournment on a vote on new financial fair play rules while administrators tried to complete a sale to American businessman Bill Miller.
Miller's decision to drop his interest in Rangers puts the club into a state of uncertainty and Doncaster admitted the SPL were in the dark.
"From the point of view of the other 11 clubs and the SPL itself, clearly clarity would be preferred," he said.
"This development means a lack of clarity. But we are in a position where we can't be proactive.
"We have to be reactive to whatever is agreed between Duff and Phelps as administrators at Rangers and, indeed, any bidder who comes forward. We have to wait and see what develops."
Though insisting that no vote on sanctions or new rules would take place before May 30, Doncaster did acknowledge that clubs may meet before then to discuss developments.
"The clubs will meet again on 30 May," he said. "They may meet before then, but they will certainly meet on the 30th.
"That will involve Ross County as the new member club and financial fair play will be discussed on that day.
"There may be other things to discuss but, again, we are not in control of that process.
"We can only control what we can control. Control is very much in the hands of the bidders and Duff & Phelps. At the point where a deal is agreed, they will come forward and we can then respond to whatever deal emerges."
The question marks over Rangers' future have a significant effect on the preparations that have to be made for next season. With the SPL having its own concerns, Doncaster pointed out that uncertainty also had a major impact on clubs.
"The whole of Scottish football would benefit from earlier clarity," he said. "Life goes on at the league.
"We have a fixture list to plan for next season and commercial contracts to put in place. It's exactly the same for the clubs.
"They have season tickets to sell, commercial deals to sign, players to sign up for next season. So as much clarity as can be achieved is clearly desirable.
"But we are not in that position. We have to wait and see what deal can be agreed between Duff and Phelps and a bidder."
More About Focus on Rangers
People who read this story also read