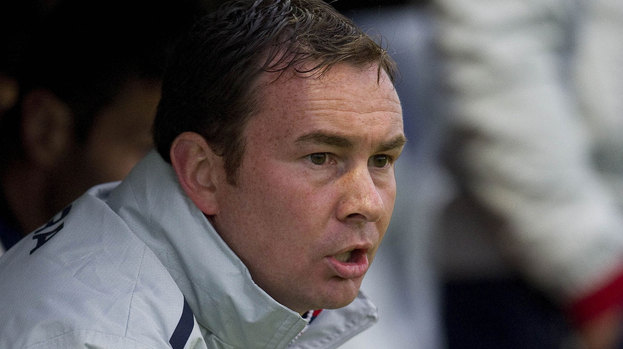 Derek Adams has vowed none of the nine players brought in for Ross County's heavy Scottish Communities League Cup defeat to Raith Rovers will feature in the club's next match.
The SPL side went down 4-1 at home to their First Division opponents, with goals from Greig Spence, Dougie Hill and Brian Graham double causing an upset.
"The players didn't perform well enough to take the tie forward," he said. "I made nine changes but the players who came in didn't perform well enough.
"We didn't stop Raith Rovers, and the goals we gave them were poor goals. We didn't create enough chances, we had the players on the park to could do that but they fell by the wayside.
"The players who came in tonight have missed a huge opportunity, they slide further down the pecking order. The players who had the jersey last Saturday, have the jersey for this Saturday.
"I gave the players an opportunity, we don't have reserve-team football now and had a squad that was more than capable of playing here tonight, they should have taken the opportunity and they should have performed better."
Despite facing a weakened side, Raith boss Grant Murray says nothing could be taken away from his side.
"We knew when the draw was made it would be a difficult game but I can't give my players enough credit for the performance they put on tonight," he said.
"We saw they had made changes before the game but they still had experienced players in their team - I thought my players were magnificent tonight.
"It was important to get ourselves ahead and to get a second gave the guys a massive lift. But to go that well ahead against an SPL team it was great for the guys, they truly deserved it.
"We knew they would come out in the second half and have a go and if they had scored then it might have been a different game.
"My lads have done what we asked them to do, keep them out and put the ball in the net at the other end."
Related articles