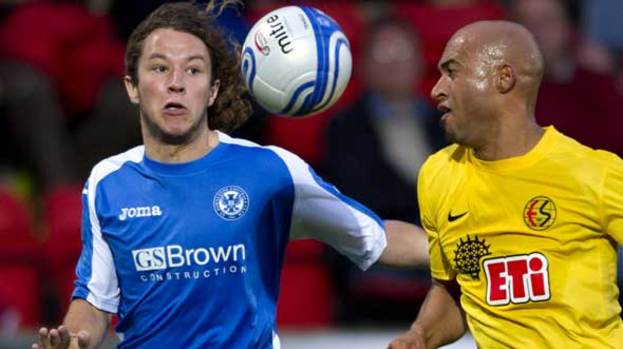 St Johnstone were in fine form during the majority of last season, only to somewhat run out of steam in the final matches.
However, the club did make it to the Europa League qualifiers, and finished the season in a very respectable sixth place. Mark Christie talks about his team's chances.
How would you rate last season on a scale of one to ten?
The season started off well Under McInnes and was progressed well by Lomas. A Top Six finish was great but I feel we drifted after the split - a seven.
How do you think the squad is looking so far? Are there any areas that you think the team could yet improve on?
Having watched the Europa league matches and friendlies I would say the squad is shaping up well. Rowan Vine, if fit, will be a very good signing, Patrick Clegg looks to be an Improvement over the dwindling Jody Morris of last season. I still think that we are light in the wide positions, a little bit of pace and delivery would be a plus.
What would constitute a successful season for St Johnstone this year?
I think now that we have had a taste of Europe, and the added fact that there is no Rangers in the SPL, that European qualification will again be looked upon as the marker for a good season. I personally would like a cup final day out.
Will the fact the team has already played in Europe this season have an effect on the SPL form this season, either positively or negatively?
With several new players in the squad I think that getting an early pre-season will have given the team a little more time to gel. Two competitive games under the belt should mean that there is no early season confusion with the players.
Are there any young players that we should watch out for from your team this year?
As per the last few seasons Stevie May has been the one tipped for the limelight. Having been out on loan at Alloa last season and featuring in Euro games I would say he is in with a good shout of progressing his game at first team level. Also look out for Zander Clark who is a commanding Goalkeeper and Liam Caddis who have both impressed me at U19 level the last two years and while out on loan.
If you could sign any player from any era of football for your team, who would it be?
From a nostalgic Saints point of View I would have a 88-92 Roddy Grant, but a player I would have loved to have seen in a saints shirt would have been Aleksandr Mostovoi.
Mark runs S3 Pitches. You can follow them on twitter.
People who read this story also read