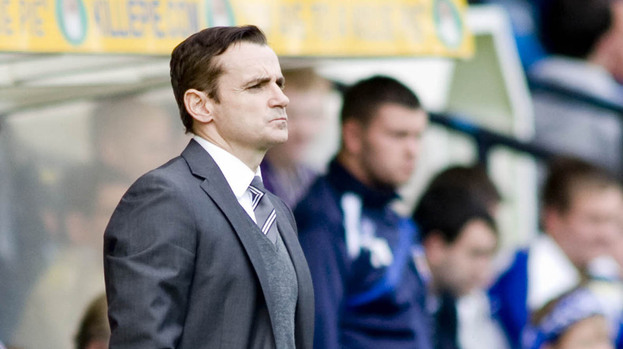 St Mirren dominated the first half at Rugby Park but found themselves behind at half-time and ultimately only had a late Paul McGowan consolation to show for their efforts in a 3-1 defeat.
Lennon welcomes Hamilton to Paisley in the third round tomorrow night and wants his players to unleash their frustrations on the Division One side.
The Paisley team's boss said: "We're certainly hurting from the result on Saturday.
"We felt we created enough chances to win the game but the ball didn't kindly for us in front of goal.
"On another day we could have got three points but Kilmarnock took their chances and that's football.
"You certainly learn more in defeat than victory and we feel there are things we have learnt that we can put into action in the weeks ahead.
"We certainly want to heal that hurt from Saturday and we have an opportunity to do that against Hamilton.
"I just feel we haven't really hit fifth gear yet but we are working hard on a few things. There is certainly great potential on our squad of players.
"We are totally focused on fulfilling that potential."
Related articles