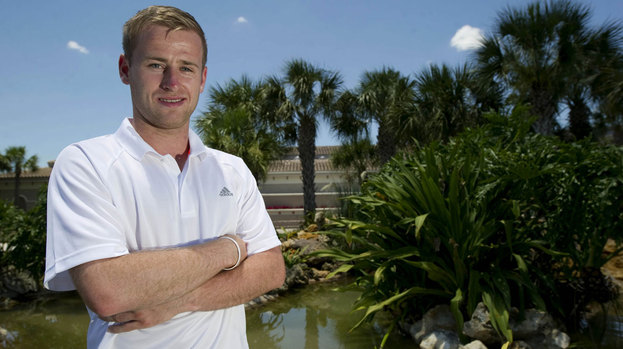 Barry Bannan has said that he is re-considering his position on Team GB because of concerns about supporter reaction.
The Aston Villa youngster is in the running to be named as part of Stuart Pearce's squad for the London games and had previously spoken of his interest in Olympic football.
The Scottish Football Association is against the idea of a unified British team but will not stand in the way of players who want to represent both Scotland and Team GB.
However, Bannan has said that he did not realise the depth of feeling surrounding the issue.
"When I was first approached about the Olympics I wasn't aware about how people back home were reacting to it," he told the Daily Mail.
"I indicated that it was something to consider and left it at that.
"Down south, there is no real hype about it, no big debate about the GB Olympic football team.
"To be honest, when I said I was open to being considered for selection for Team GB, I did not really think that I had any chance of being chosen."
Bannan says he will now seek the advice of Scotland manager Craig Levein before making any decision.
"I'm fiercely proud to be Scottish and want to play for Scotland," he added. "I always wanted to play for my country and I still get goosebumps thinking about our game last year against Lithuania when I got a huge ovation from the Tartan Army after I was substituted late in the game.
"The last thing I want to happen isfor the supporters to turn against me and for me to do something that would damage Scotland.
"I will now speak with the manager and then take things from there."
Related articles
People who read this story also read