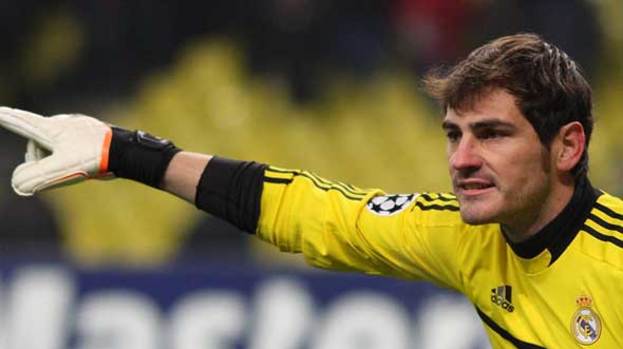 Never has a team in possession of both the European Championships and the World Cup managed to defend their trophy. That is Spain's task.
Favourites with most bookmakers, can the Spanish deal with expectation and injury problems to retain their title? Even if they can, how much energy will the players have, considering they have played in more matches than any other squad.
FIFA Ranking: 1
Elo Ranking: 1
Odds: 5-2F
Best Performance at European Championships: Two time Winners (1964 and 2008)
Spain's history has been flecked by brilliance amongst long periods of frustration. The 1960 team which was packed with the talents of the all conquering Real Madrid side was withdrawn from the tournament because Franco refused to play against the communist Soviet Union. Four years later Spain were triumphant in their own backyard, beating Hungary and the Soviet Union.
For 34 years Spain were always amongst the favourites to add a second title, only to fall victim to assorted catastrophes. That all changed in 2008 when the "tiki-taka" style of Barcelona was impressed onto the national team and Spain became the dominant world force. They beat Russia twice, Sweden, Greece and Italy (on penalties) on their way to a 1-0 win against Germany.
How they qualified: Winners of Group I
Spain qualified top of Group I with a 100% record, sweeping all that came before them. Scotland posed them some problems at Hampden, when the Spaniards wobbled after opening a 2-0 lead, only to be pegged back to 2-2. However, Spain found another gear and won 3-2. It may be clutching at straws, but Spain only conceded six goals during qualification, and Scotland scored half of them.
Elsewhere Spain were imperious. They scored ten goals in two games against Liechtenstein, and were only ever behind for 40 minutes in the entire qualifying campaign.
The Boss: Vicente Del Bosque
Del Bosque has been there and done it all. His first job in management was as Real Madrid youth manager, and he was given caretaking duties of the first team on two separate occasions before being made first team boss in 1999.
A year later he took Real Madrid to the Champions League title. The season afterwards they won the Spanish title before following that with a second Champions League title. His final season was deemed a failure by the notoriously difficult-to-please Madrid board because he only delivered the Spanish title. A season at Besiktas was unfruitful and after refusing the job as Mexico manager he was summoned to replace Luis Aragones in July 2008. Winning the World Cup was not a bad way to continue the legacy.
One to watch: Jordi Alba (Valencia)
There are few unknown quantities in the Spanish team, even with the exclusion of Carles Puyol and David Villa, such is our familiarity with the Barcelona and Real Madrid players who make up this squad. Even Villa's likely replacement, Fernando Llorente, has been particularly high profile this season after Bilbao's fan-winning run to the Europa League final.
The one lesser known quantity in the likely starting XI is Valencia's 23-year-old Jordi Alba. With Sergio Ramos likely to be moved into the centre of defence to cover for Puyol, and Alvaro Arbeloa a slightly less attack-minded option on the right, the role of getting back and forward from full-back could fall to Alba. With no natural width in the Spanish side, how well he adapts to the role could determine their tournament.
Likely line-up:
There are a number of certainties in the Spanish setup. Iker Casillas will certainly start in goals. Gerard Pique will definitely play in defence, although he will most likely be partnered by Sergio Ramos rather than Carlos Puyol. Alvaro Arbeloa will take Ramos' regular place on the right with Alba the likely choice at left back.
Xabi Alonso and Sergio Busquets will sit as deep lying playmakers, with Xavi, Andres Iniesta and (most likely) David Silva playing slightly further ahead. Fernando Llorente will take on the role of lead striker in the absence of David Villa.
More About Euro 2012
People who read this story also read