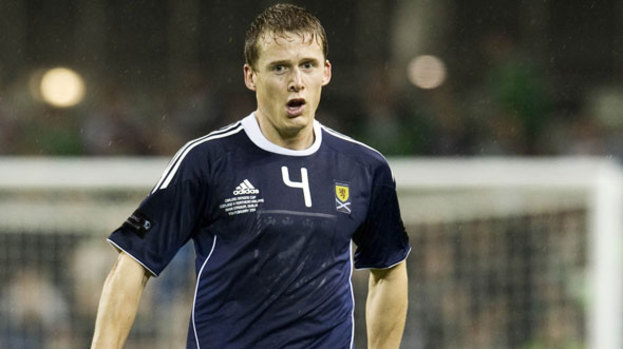 Christophe Berra believes any of his Scotland team-mates would be "mad" to reject such a chance to play for Team GB at the Olympics.
Berra's Wolves team-mate Steven Fletcher, who has fallen out with Scotland boss Craig Levein, is on the list of 80 players in contention for the 2012 Games squad.
The Scottish Football Association are unable to block anyone from taking part but have made it clear they do not want their players involved for fear of risking the country's identity within FIFA.
However, Berra believes the chance to represent Team GB at the Games is an opportunity players should relish.
The defender said: "The Olympics are one of the biggest events in the world. I think anyone who had the opportunity to play there and represent their country would be mad to turn it down.
"The chance to get a gold or a silver medal, you would cherish that for life and you can always say that to your kids and your grandchildren.
"I don't think anyone would rule it out."
Levein this month closed the door on a Scotland return for Fletcher after the Wolves striker informed the SFA by text message that he did not wish to be selected for a Carling Nations Cup game against Northern Ireland in February 2011.
Berra would not be drawn on his colleague's spat and said: "We all know Fletch's ability. He is a good player and he has been on fire for us.
"I've not really got anything to say on it because it's between him and the manager so we will just see what the future holds."
Wolves were relegated after a poor season in the English Premier League but Berra said he was happy with his own form, while it leaves him with room for improvement.
The former Hearts captain said: "I know we got relegated this season but, from a personal point of view, I think this has been my best season. I've been quite consistent.
"Don't get me wrong, I've made mistakes, which I'm going to do. "But, of all the three seasons, I felt good and I felt confident and I thought I was playing well at times."
Related articles
People who read this story also read