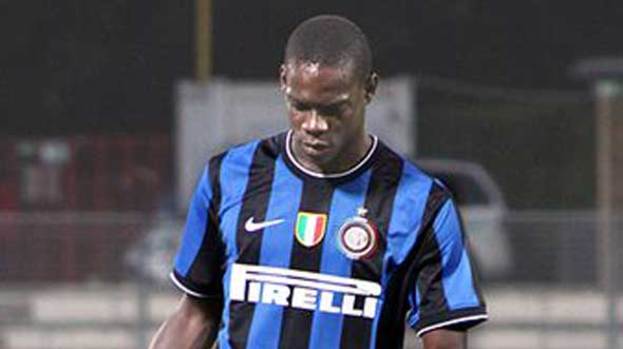 Mario Balotelli has said that he will take a zero tolerance attitude towards racism while he is in Ukraine and Poland with the Italian side.
The Manchester City striker was subject to racist abuse from Roma fans while playing for Inter Milan in 2009, and insists in the strongest possible terms that he will not tolerate such attitudes, on or off the pitch.
In an interview with France Football the striker spoke of his feelings after that match in 2009.
He said: "Those two or three boys were fortunate that the police came right away because, I swear, I was loaded up.
"Really, I would have destroyed them. I hope that does not happen again.
"If I get racist abuse, I will leave the field."
Balotelli also gave his feelings on possible racist attitudes that he may encounter away from the field.
"If someone gives me a banana in the street then I'll end up in jail because I'll kill him."
The Italian striker has also spoken of his lofty targets, stating that he wants to become the best player in the world.
He said: "The Golden Ball trophy is the most important after the World Cup and European Championships.
"It's a goal and I think I can win one day even though I still have a lot of work to do."
Balotelli has received seven caps for Italy, scoring one goal.
More About Euro 2012
Related articles
People who read this story also read