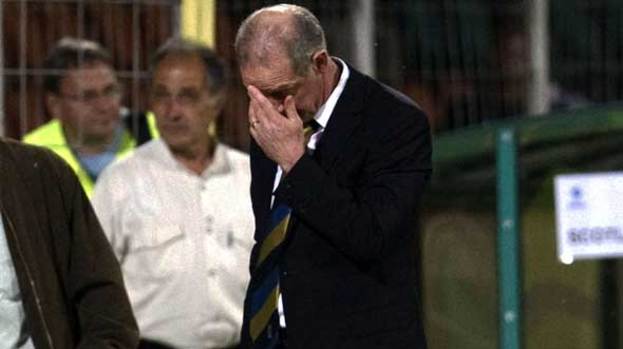 Scotland Under-21 coach Billy Stark hasn't given up hope of making Euro 2013 and has challenged his players to win their final group matches to keep their dream alive.
A last-gasp equaliser denied the young Scots victory in Bulgaria to give Holland the advantage in Group 10.
Jordan Rhodes' brace appeared to have given Stark's boys all three points only for Georgi Kostadinov to score a late leveller.
Holland can go three points ahead at the top of the table, and with only the four best runners-up heading to the play-offs the chances of making the tournament in Israel are reducing.
"Holland play Luxembourg and you would expect them to win and move three points above us," Stark said.
"But they play Bulgaria on Tuesday night and who knows what will happen.
"We play Luxembourg in September and need to win to make sure we go to Austria needing to win so it's all to play for.
"Sixteen points could do it and we'll try to work on our goal difference against Luxembourg.
"We need two wins and if we can get them we will be well in it."
Related articles
People who read this story also read