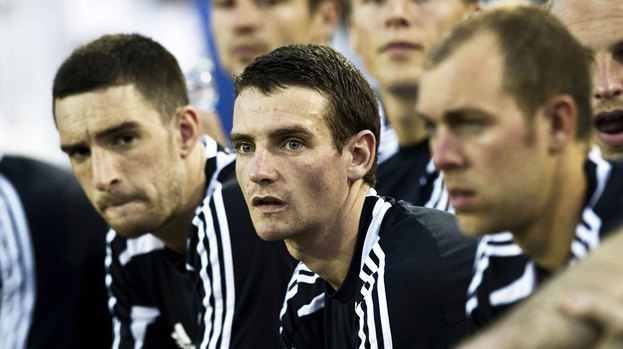 Craig Bryson says he looks at Scotland's friendly defeat to the USA as a wasted opportunity from a personal point of view.
The Derby County midfielder didn't get any playing time against Jurgen Klinsmann's side as the hosts ran out 5-1 winners in Jacksonville.
After making 46 appearances in his debut season with the Championship club, the 25-year-old was delighted to receive the call-up for the trip to Florida.
However he admits he was hoping to see on-field action to show what he could do ahead of next season's 2014 World Cup qualifiers.
He told the Sunday Mail: "With the game being a friendly I thought fringe players like myself would be given an opportunity.
"So I'm really disappointed that I didn't play.
"It was good to go away and train with international players but that's all it was for me. I see it as a bit of a wasted opportunity."
Despite the setback the former Kilmarnock captain wants to knuckle down and keep his place in Levein's squad.
He added: "I'll just have to wait and see what happens now. The manager never said anything to me afterwards.
"I hoped my form for Derby had given me another chance but it wasn't to be."
Related articles
People who read this story also read