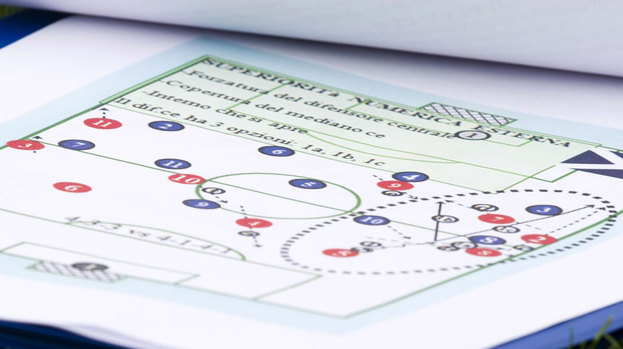 Serbia intend to overload Scotland's left flank as they bid to win the World Cup 2014 qualifying opener at Hampden on Saturday.
The visitors left a diagram of one of their planned strategies lying on the turf at the national stadium as they trained on Friday afternoon.
It shows their plans to play a 4-3-3 formation against Scotland's 4-1-4-1, in the hope of creating and exploiting gaps caused through increasing the numbers down the left hand side, in turn putting pressure on the left back and left sided central defender.
The accompanying instructions, written in Italian, roughly translate as saying the plan is to "exert numeric superiority" over the left hand side of Scotland's defence.
It states the team has three options to do so, with the diagram showing plans to either get in behind the left back, draw Scotland players out to the touchline or cut inside to put more pressure on the left central defender as a result of space opening up.
Scotland are likely to field Paul Dixon at left back, following a spate of injury call-offs to other players. Charlie Mulgrew and Danny Fox both pulled out of the squad after initial selection, while Phil Bardsley, Steven Whittaker and Lee Wallace were all unavailable for selection.
Related articles
People who read this story also read