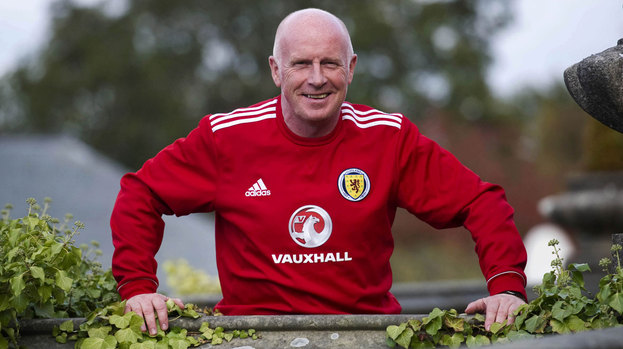 Scotland's hopes of qualifying for the 2014 World Cup do not hinge on getting a positive result away to Wales, according to assistant boss Peter Houston.
The national team head to Cardiff this Friday having taken just two points from their opening two home games, ahead of their double header against Chris Coleman's side and then a trip to face Belgium on Tuesday.
Defeat to the Welsh would leave Scotland with yet more ground to make up in their pursuit of a place in Rio but Houston says a loss would not be terminal to their hopes.
"I don't think you ever concede anything," he said. "What you have to make sure of, and I've said it before, is that we have to try to get as many points as we possibly can. Cardiff is another opportunity.
"There are three points up for grabs and we will try to get three and we will try to get three in Belgium.
"I wouldn't put any targets on how many points we are going to get out of the next two games.
"I just think that when three points are available, we have to try to get those three points."
Wales are struggling themselves in the qualifying group, having lost their opening two games to Belgium and Serbia.
Houston though believes even they aren't out of contention, with plenty points yet to be dropped in the group.
He added: "There are a lot of teams in this group who are closely matched and I think there will be points taken off each other.
"Wales will take points off teams as well. There will be games where people will think 'that team will win that one' and it doesn't happen."
Related articles