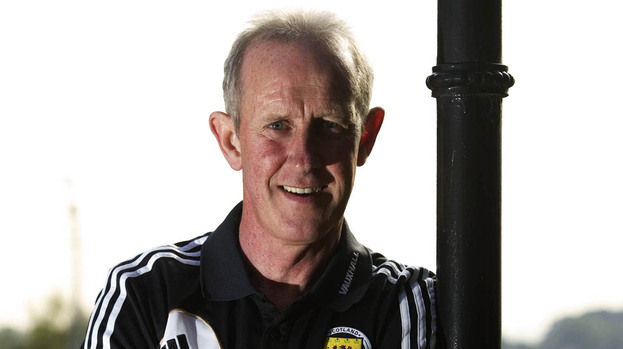 Scotland Under-21 boss Billy Stark admits he has yet to recover from the disappointment of being eliminated from the last campaign.
The young Scots were moments from a play-off place to reach the 2013 European Championships before two late goals from Austria to claim a 3-2 win dashed their hopes.
The squad is much-changed now, with players such as Paul Hanlon and Johnny Russell now too old for the side, but the pain is still fresh for Stark.
He said: "I would be a liar if I said I had totally forgotten about it. It is something that eats away at you.
"You get that in football and you have to learn to deal with it.
"I was particularly disappointed for the players, I thought they deserved better and they were absolutely heartbroken after that game in Austria.
"In eight games we lost goals in injury time in two of them and that is going to hurt you.
"Whether you put it down to bad luck or whatever, it doesn't really matter.
"I had to say cheerio to the vast majority of those boys but I think they achieved a lot. We want to try to get this group to the play-offs but that is a long way off, as we sit here now."
For those who remain, such as Ryan Jack and Stuart Armstrong, Stark is urging them to feed off the bad memories to grow stronger, ahead of the squad's trip to Spain to face USA and Canada in friendlies.
The players assembled at the team hotel in Clydebank on Wednesday and Stark wants to send out the message used by Manchester United manager Sir Alex Ferguson at the end of last season.
After losing their Premier League crown to neighbours Manchester City on the last day, despite beating Sunderland at the Stadium of Light, Ferguson used the trip back from Wearside to urge his young players to remember their feelings of disappointment and use it as motivation for the future.
Stark said: "He said to his young players going back on the bus after losing the title on the last day at Sunderland, when Manchester City scored in the last minute [against QPR to win it], don't hide from it, embrace the feelings that you have got and make sure it doesn't happen again.
"That's what we will try to do with those players whom we are looking to use for their experience.
"But also, they need to bounce back and say 'we are lucky because we have another shot at it' whereas the others don't."
Middlesbrough striker Cameron Park has withdrawn from the squad through illness but will not be replaced.
Related articles