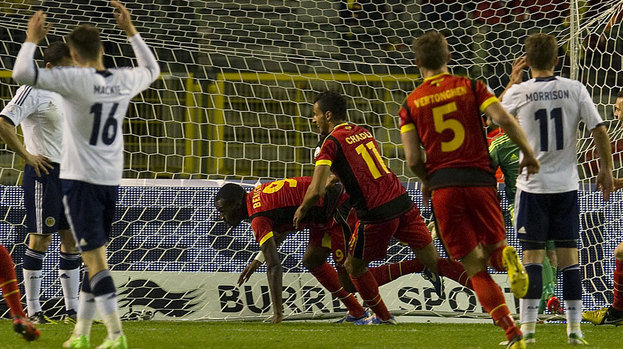 Scotland have missed out on a chance to move into the world's top 25 nations after defeat to Wales and Belgium in World Cup qualifying.
Victory over both sides would have put Craig Levein's side on course to take 25th position, dependent on the results of other nations.
Defeats in both matches, however, means the country are likely to move down to somewhere between 65th and 70th position.
Next month's friendly with Luxembourg will have a negligible effect on Scotland's year-end tally. Regardless of the result, it is unlikely to contribute to more than a two place shift in either direction.
To date in 2012, Scotland have won one fixture, defeating Australia in a friendly at Easter Road in August. Levein's side have drawn three, and lost their other three.
Had Scotland won all seven games, and added a win against Luxembourg to that tally, Levein's side could have been on course to end the year pushing for a place in the world's top ten.
Related articles