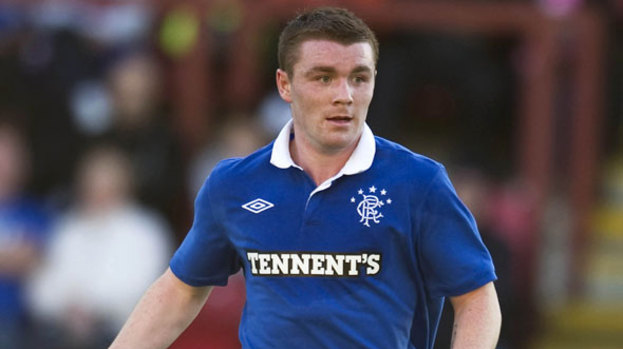 John Fleck has expressed his dismay at the ownership of Rangers, after deciding his future lies elsewhere.
The 20-year-old decided not to transfer his contract to Rangers newco, and is currently looking for a club after becoming a free agent.
After spending much of last season on loan at Blackpool, Fleck admits that he was sheltered from much of the goings on last season, but feels a lack of trust in the owners has been key to players leaving.
In an interview with the Daily Record, he said: "You'd never think this could happen to a club like Rangers.
"A couple of people have taken over the club and just told lies. It has not been great for the boys or the staff.
Fleck also said that the lack of communication from the new owners has been key to his decision to move on.
He continued: "It seems the fans don't trust Green but I have never met the guy. I was at Blackpool on loan so I wasn't around the place.
"I've not spoken to anyone from the club over the summer and that's a bit disappointing.
"It all depends on if Green is the man to take the club forward but I don't think the fans believe he is."
John Fleck made his league debut for Rangers aged just 16, in a 2-0 defeat to Aberdeen on May 22 2008.
Related articles
People who read this story also read