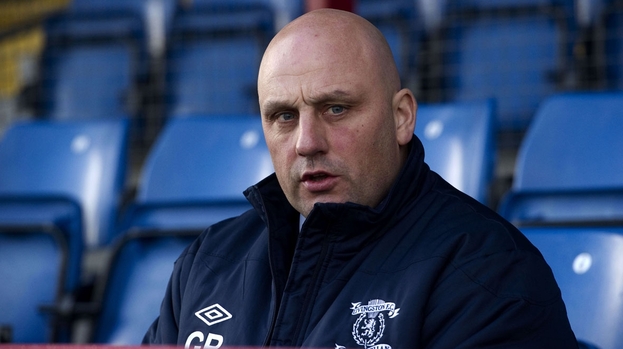 Gary Bollan has expressed an interest in the vacant manager's post at Queen of the South.

The former Livingston boss led the Lions to back-to-back promotions to the First Division in the last two seasons, before losing his job earlier this year.

Having been removed from Almondvale despite good performances from his side, the former defender believes the opportunity to take over at Second Division-bound Queens would be ideal for him to return to management.

"I've been out the game for a bit now and this is a job I am keen on," Bollan told STV.

"Winning promotion from the Second Division is a challenge I have succeeded in previously and I am confident of the club winning promotion at the first time of asking. If they are keen on speaking to me, I would be keen to talk.

"I have an offer to manage the Namibian national team and I have done a lot of research into the move for myself and my family. That offer still stands and I am keen. But the opportunity to stay in Scottish football is one I would take over such possible upheaval."

A vacancy at Palmerston Park became available on Monday, after Gus MacPherson departed with his team already doomed to the drop with one fixture remaining.

Bollan was recently linked with making the move to Dumfries when a consortium, Media Pro Sports, unsuccessfully bid for David Rae's shareholding.

The group have since returned to the table to try and takeover the club but Bollan says his desire to get the job with Queen of the South isn't linked to the bid.

"I've had nothing to do with it," he said. "I wasn't too happy being linked with the job previously as Gus was in the post. The job is now vacant and I am keen on it. Absolutely."

The agent brokering Media Pro Sports' bid, Jonathan Hope, is also Bollan's agent. He reiterated his wish for the manager to be installed, regardless over whether his group are successful in their takeover.

"I will be submitting via the correct channels Gary Bollan's CV as a candidate," Hope said.

"The application is not connected to my representation of the group attempting to purchase the share holdings of David Rae.

"This is the first time I have discussed this position with Gary and although we have an offer on the table to take charge of a national side, he would prefer to stay in Scotland.

"What he did for Livingston was phenomenal considering he had no budget and yet secured two back to back promotions.

"He is the man, with the correct backing, to build a side to get the club back into First Division football."