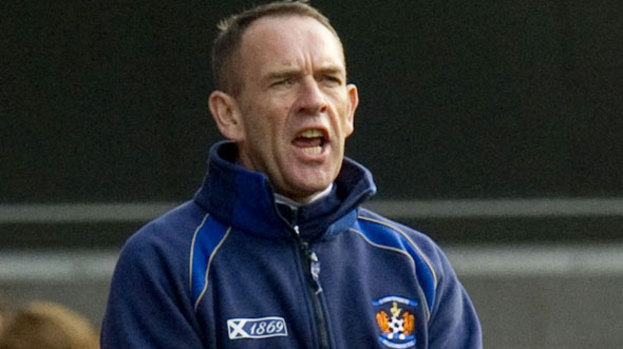 Kenny Shiels will hold further talks with Kilmarnock this week as he looks to resolve his future with the club.
The Scottish Communities League Cup winning manager is out of contract at Rugby Park and has been in dialogue over extending his stay on a long-term basis.
STV understands progress has been made to secure Shiels on a new deal but there are still outstanding issues to be discussed.
Speaking last week, Shiels stated his belief he was the best man to take Kilmarnock forward. "It needs to be wrapped up in a manner which is in the best interests of the club," he said.
"The best interest of the club is to have me as the manager, I feel. That's what everyone else thinks as well."
The Northern Irishman also earlier revealed he had the offer of an interview with an English club, but turned down the opportunity as he felt "it was unfair" to speak while with Kilmarnock.
Related articles
People who read this story also read