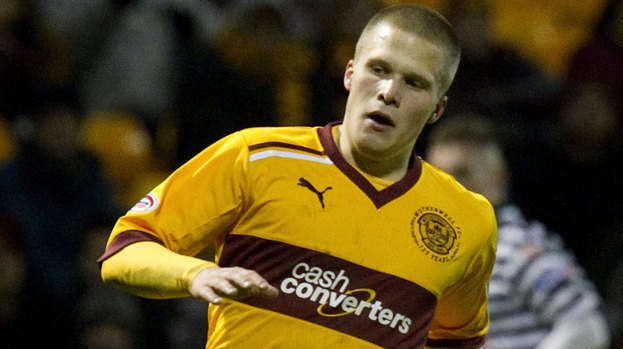 Henrik Ojamaa believes players could be more willing to join SPL sides now that race for European places appears wide open.
With Rangers banned from Europe, the Estonian helped Motherwell to finish third and qualify for the Champions League qualifying stages.
Last season five out of the SPL's top six gained a place in continental competition.
Hearts captain Marius Zaliukas says the motivation of running along with runaway favourites Celtic will spur more clubs on in the Scottish game this season.
And 21-year-old Ojamaa agrees that the competition between the league's other sides could lead to more players considering a move to Scotland's top flight.
He told national newspapers: "I liked Motherwell – that's why I joined. It wouldn't have made any difference if Rangers were here or not. There are a lot of players who want to show what they can do.
"If they think they might have a chance of European football that might encourage them to come here.
"The Champions League is an amazing opportunity and it's something we're really excited about."
The Fir Park side face Greek giants Panathinaikos in the qualifying round for Europe's elite competition.
And Ojamaa, who scored nine goals in 21 appearances, says he can't wait to test himself against the Athens-based side.
He added: "The European tie is a game most will expect Panathinaikos will win but we're hoping we can turn that to our advantage. We don't have any fear. We are looking to attack."
Related articles
People who read this story also read