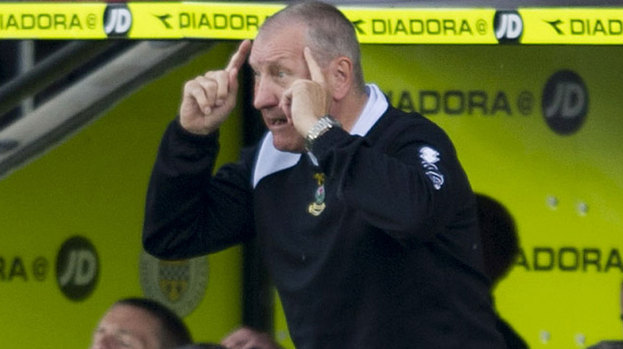 Inverness Caledonian Thistle manager Terry Butcher believes his new signings experienced 'a culture shock' as they made their SPL debuts in the draw with St Mirren.
Summer captures David Raven, Gary Warren, Ross Draper and Simon King all featured in the 2-2 draw which saw the Highlanders come back from a goal down before conceding a last-minute equaliser.
Now the former England international expects his men to learn from the experience and improve as the campaign goes on.
He said: "I think it was a culture shock for some of them. This is a unique league and it's an exciting league.
"There are mistakes but also bits of quality and whenever we play there are goals, so it's definitely exciting.
"Overall it was pretty good entertainment for the neutrals. The quality wasn't always there in one or two patches but both teams had a right go at one another and I think both teams will feel aggrieved they didn't score more goals and that they didn't take the three points.
"After the summer we've had it's just a relief for everybody to get back to playing football again.
"We've got a very small squad but I am very happy with the ones we have with us because I know we've got pace, movement, skill and ability.
"We are committed to playing football, to passing and moving. We brought on a 17-year-old, two 20-year-olds and [Billy] McKay is only 22.
"There are a lot of good teams in the SPL that like to play and Scottish players have a great opportunity now to make a name for themselves."
Related articles
People who read this story also read