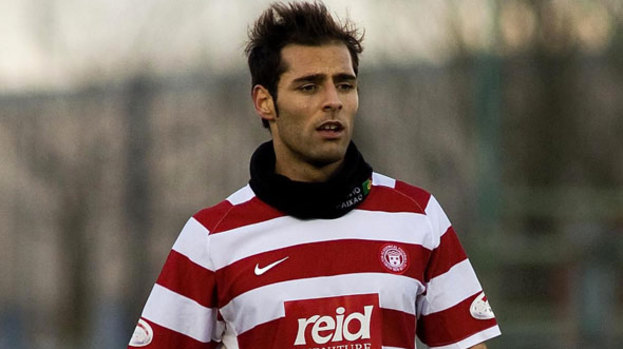 The widespread introduction of goal-line technology has moved a step forward with the news that Football's governing body has decided to continue testing the technology for another year. The International FA Board meeting in Newport also agreed to allow UEFA to use their system of five match officials at the Euro 2012 finals in Poland and Ukraine next year.
The technology was widely expected to be mothballed after 10 systems failing FIFA tests last month.

The news on both fronts may interest officials in the Scottish game, who've come under fire for the standard of refereeing in top flight football. It remains to be seen whether or not the SFA would welcome the new advances in the game.
FIFA President Sepp Blatter told Sky News he was still prepared to talk about the issue.
"I've never been resistant to anything, but it must be done in the right way and that's why we activated again this discussion in the International Board and then we will have a look at how it works," Blatter said.

Football Association general secretary Alex Horne had hoped that the new goal-line technology would be rolled out in the game by the start of next season.
He said: "It's not perfect because we wanted to get the principle of goal-line technology adopted."
"Given where we were last year when it got thrown out that was my worst fear that it would happen again.
"My preferred position was we accept the principle and wait for the technology to prove itself. We are now in the position where they want to look at the technology in different environments and then we will make a decision in March next year.
"That's why next year's meeting will be so important."
Elsewhere in football regulations, the wearing of snoods has been outlawed, with effect from July 1st. The neck-warmers, popular with many Italian clubs, Manchester City, and some Arsenal players will no longer be permitted on the football field for safety reasons.
FIFA released a statement on the matter: "The IFAB agreed that in relation to Law 4 - Players' Equipment, the wearing of snoods should not be permitted," FIFA said in a statement.