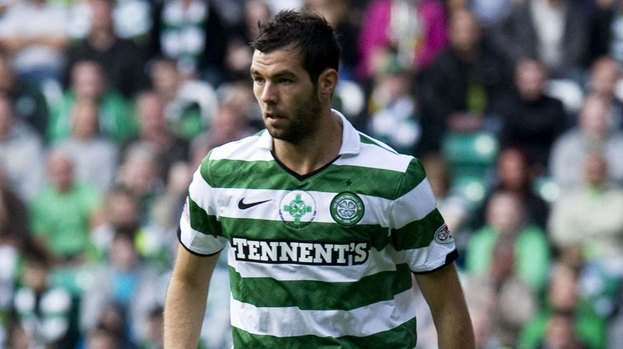 Joe Ledley believes Celtic have a fighting chance of reaching the Champions League group stages when they go into the qualifying rounds in July.
The Scottish Premier League champions must progress through two stages to guarantee European football until Christmas, securing their place in the groups for the first time since 2008/09.
Neil Lennon's team gained crucial experience in the Europa League this campaign, coming up against eventual finalists Atletico Madrid, as well as Udinese and Rennes.
"That's the main step you want to take as players, playing in the Champions League," said Ledley.
"It is going to be difficult without a doubt but we have more experience from this year.
"We did well in the Europa League and next season hopefully we can do it [qualify for the Champions League].
"The team has gelled well this season and we just need to take it into next season. We are on a great run and everyone is playing brilliantly at the moment.
"So as long as we can continue our form from this season to next season, then hopefully we can qualify."
Ledley has also stated his desire to keep going until the end of the season, despite Celtic already having made it over the line in their pursuit of the SPL title.
The midfielder retained his place for Thursday night's 1-0 win over St Johnstone, despite manager Neil Lennon making seven changes to his starting line-up.
Ledley is again in contention for the weekend trip to face Dundee United and the Welshman says he has no desire to rest between now and the season's end next Sunday.
"The gaffer called me in the other day but I said that I wanted to play," said Ledley.
"It's great to have the opportunity to go out there and play football, it's what we get paid to do and that's what we want to do.
"I thought we did well and on another day we might have got more goals. The gaffer changed it a bit to give some of the boys an opportunity to show what they can do.
"He was happy after the game and I think the boys who came in should be happy as well."
Related articles