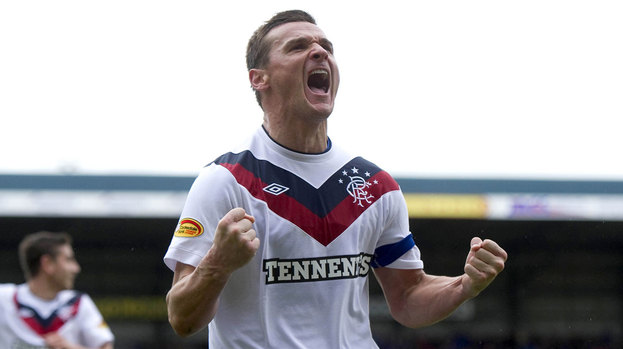 Lee McCulloch has made clear to prospective owner Charles Green the importance of keeping Rangers' current squad together.
The player was on target in his side's final SPL game of the season on Sunday, as St Johnstone were defeated 4-0 in Perth.
Administrators Duff and Phelps accepted Green's offer for the club at the weekend and, with steps now underway for his purchased to be completed, McCulloch wants the new man to prioritise retaining the first team.
"Charles Green came into the dressing room for two minutes before the game and introduced himself but that was about it," said McCulloch. "He left and let the gaffer do his talk but he seems really positive.
"He didn't say much more about his plans, he literally came in for a minute and said we'll see what happens over the next couple of days and weeks.
"The big thing is hopefully keeping the squad together. That's most important. We don't want anyone to go.
"Some of the feelings we've had in the dressing room this season haven't been nice and coming through it has made us a lot stronger.
"Time will tell if we can keep the dressing room together but right now it's all about next season.
"If we can get through this then I think the club will definitely come back stronger."
More About Focus on Rangers
People who read this story also read