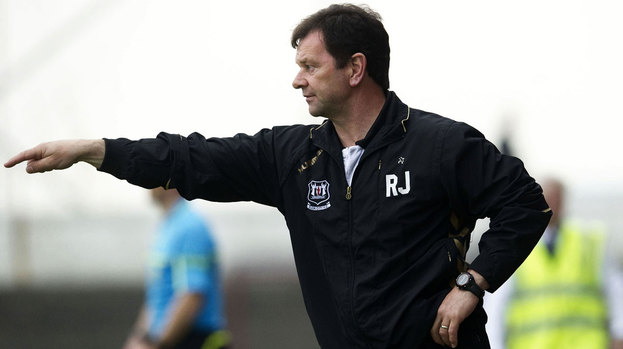 Elgin City boss Ross Jack hopes the enthusiasm generated by his team's first venture into the play-offs can carry his squad through until the end of the season.
The Black and Whites face Albion Rovers who earned their place in Division Two by coming out on top at this stage last term.
And Jack hopes they can make the most of home advantage.
Ross Jack said: "There is a real sense of anticipation but we have to tread carefully as Albion Rovers are a very well organised side who will be battling for their lives.
"Our aim has to be to gain an advantage to take to the second leg."
Wee Rovers manager Paul Martin has told his players to be positive despite finish second bottom of the table.
He added: "At the start of the season we were clear favourites to be relegated but we avoided the drop so we have had a successful season so far.
"Elgin will be buoyant at making the play-offs for the first time but we have no reason to be heading there with negative thoughts.
"They will be backed by a big crowd but we have positive play-off experience from last season that we can use to our benefit."
Related articles
People who read this story also read