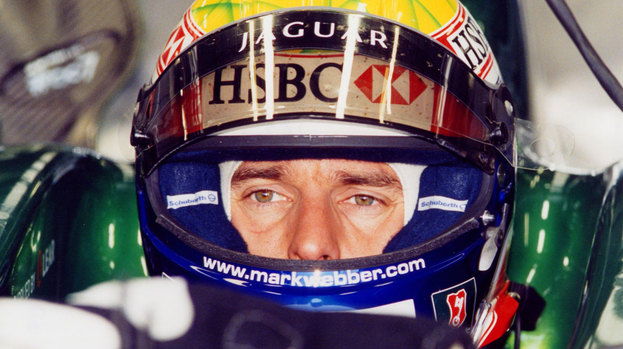 You know you've been spoiled when Monaco is the damp squib in the F1 season so far.
Although "damp" was wishful thinking as the rain many were praying for never properly showed up until the checkered flag had fallen. So really it was just a squib.
Other than the usual mad dash for the first corner it was pretty much a procession from the start to the finish, with few notable changes to the line up. However, it did keep up the 2012 trend in making history: for the first time ever, six races in a row have been won by six different drivers.
Seven time world champion Michael Schumacher revealed a glimpse of his past form when he went fastest on Saturday qualifying, bagging himself the pole position for Sunday. However a five place grid penalty carried over from the last race in Barcelona meant he lined up to start in P6.
The race then went from bad to worse for the veteran, who came together with Grosjean at the first corner on the first lap and was eventually forced to retire in lap 65 with a fuel pressure problem - his fourth did not finish (DNF) of 2012. A weekend that started out so well for the German end with him on the exact same points he was on before, with 2 from the last six races.
Schumacher was not the only grid penalty issued. Hero of the last race Pastor Maldonado was quickly demoted to zero this weekend. A clumsy contact with Perez in final practise saw him handed a 10 place grid drop. Added to that, a gear box change penalty, and the Venezuelan lined up on the back row to start the race. He then retired shortly after the start when he careered into the back of Pedro de la Rosa's HRT.
In total eight cars failed to finish the ruthless Monaco GP this weekend, although almost none were as a result of hard racing or overtaking, something you would hope would be a given for any motor racing sport. However a lot of emphasis seems to be put on "sensible" and "mature" driving these days, and as the tight streets of Monaco upped the pressure on the pack, almost no-one was brave enough to try a genuine overtake, instead relying on jumping their competitors during their one and only pit stop of the day.
Even Brit Lewis Hamilton, who can normally be relied upon to provide some hard racing, seemed to revert to 2011's complaining version of himself. First he radioed his team on the first lap demanding to know why he had struggled to get off the line at the start, then he was worried about his tyre pressure as he ran over some debris, then he moaned that his tyres wouldn't last if he were to push any harder, then in a bizarre radio to the McLaren team he said that someone was dropping things off the pit wall and it had hit him on the head. Finally he was moaning that the team hadn't kept him updated on Vettel, who managed to jump Hamilton during his pit stop.
However it was his team mate Jenson Button who really suffered this weekend, first dropping out during the second qualifying session with an unexplained lack of pace. Then during the race he was clipped by the Sauber of Kamui Kobayashi in the first corner craziness and was finally a casualty of the Sergio Perez/ Heikki Kovalainen battle. He was forced to retire on lap 74, four laps from the end.
Pre-season, McLaren had been tipped to bring home the constructors championship this year and possibly also clinch the drivers championship as well. However a series of disappointing results have left the team scratching their heads.
On the flip side teams which had allegedly started out "weaker" seem to be topping the tables. Ferrari, who are supposedly battling to bring their car up to spec with the rest of the field, not only had their number one driver Fernando Alonso finish in third place on Sunday, the Spaniard is currently top of the drivers championship. Then there's Red Bull, who have admittedly lost the dominance of last year, but are sitting pretty at the top of the constructors championship table.
Red Bull will be very happy with the results of Monaco. Due to the Schumacher grid penalty, Mark Webber was moved up from P2 to start the race in pole position, and it was an advantage he didn't squander as he pretty much led the race right from the start.
Sebastian Vettel also drove an impressive, if unexciting, race, managing to eke out his tyres to last a massive 46 laps and jumping him in front of the McLaren of Hamilton. However, as ever in F1, any perceived advantage by a team will be complained about, and it's believed that Ferrari will be lodging a protest with regards to a new development in the Red Bull car. This is unusual as teams normally sort out problems behind closed doors rather than take this official route, and yet Ferrari clearly feel strongly enough about this to take it this far.
The only way to really describe the Red Bull "development" is that it is a small hole in the rear floor of the car and it has apparently been on the car since Bahrain. By the letter of the regulations the floor is meant to be solid but Ferrari and Sauber also have a similar mechanism in their cars, except theirs are right at the edge so it is viewed as the design of the car. It's thought the tiny Red Bull hole could give more downforce and that is why the teams are objecting. Yet Christian Horner, boss of the Red Bull F1 team, insists that it complies with rules and they have been assured by the FIA that they believe it to be legal. It remains to be seen how this will develop if the Ferrari "superteam" (come on, who else gets the treatment they get?) take it official.
Along with the Red Bulls, Nico Hulkenberg and Paul di Resta of Force India also rolled out first class race after a disappointing qualifying. Scot, di Resta, lined up to start the race in P14 while his team mate started in 10th. He spoke out before the race start saying they would have to "be aggressive" in order to get a decent result. While they didn't exactly go aggressive they most certainly pushed hard, finally finishing with di Resta in P7 and Hulkenberg in P8, ahead of ex-world champ Kimi Raikkonen. This was a great result for the team who seemed to have been struggling so far this season.
All in all the glitz and glamour did little to cover a very uneventful race for viewers in Monaco this weekend, and for a race that's normally the jewel in the F1 crown, that is very disappointing indeed.
To follow me in between races you can find me on Twitter
People who read this story also read