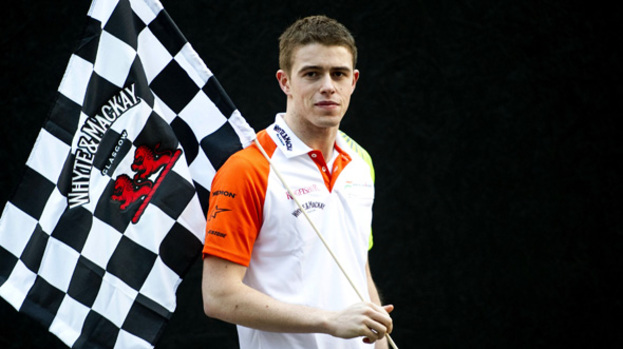 Scotland's Paul Di Resta sped to a creditable sixth-fastest time in the latest round of Formula One's pre-season testing in Barcelona on Friday. Amidst growing concerns that next month's Bahrain Grand Prix might be cancelled, due to the increasing amount of political unrest in the country, Di Resta focused on doing what he does best, namely driving quickly.
The Force India competitor was hampered by problems with his car and he didn't get the chance to participate in the session until 2.45, just 75 minutes before the end, and with the likes of Sebastian Vettel, Fernando Alonso and Michael Schumacher having already completed a significant amount of laps.
Undaunted, Di Resta swiftly laid down a marker with an effort of 1min, 31.665, which placed him tenth in the standings.
Then, as some of the leading luminaries sought to gain a psychological advantage over their rivals, the Bathgate Bullet improved on that time by more than five seconds to achieve a lap of 1min, 26.575.
That briefly elevated him to fifth, prior to Vettel producing a terrific fastest circuit of the day, which pushed him ahead of Alonso. Yet Di Resta finished two places above Schumacher and is responding well to the pressures of his new job.
One shouldn't place too much importance on these early skirmishes. But, less than a month before the scheduled launch of the season, Di Resta is gearing up nicely.